Page 922 of 1002
Physcial Sciences Division
Research Highlights
October 2007
Radionuclide Monitors Being Developed Through Partnership Between PNNL ERSP Researchers and Small Business
Field-deployable monitoring systems for strontium and technetium in Hanford site groundwater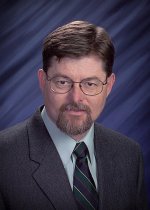 Jay Grate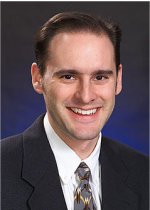 Matt O'Hara
Results: Scientists at Pacific Northwest National Laboratory and Burge Environmental of Tempe, Ariz., are developing field-deployable monitoring systems for ultratrace detection of radionuclides in groundwater as part of two Small Business Technology Transfer programs. In the first program, PNNL and Burge are developing automated radiochemical instrumentation for monitoring strontium-90 in groundwater at the Hanford Site. In the second program, they will incorporate an equilibration-based mini-column sensor developed at PNNL into a monitoring system being developed for technetium-99 in groundwater.
Why it matters: Of all the contaminants on U.S. Department of Energy sites, radionuclides are among the most vexing. These contaminants are currently monitored on a quarterly basis by taking samples from the field to an analytical laboratory. The new measurement methods being developed will monitor groundwater contamination—especially at river water/groundwater transition zones—and provide results more frequently and at less cost. These methods will support field studies of contaminant transport with and without reactive barriers or biostimulation and provide monitoring to validate field-scale models of contaminant transport.
The STTR efforts are based on new knowledge of radionuclide separation materials and novel sensor designs developed by Jay Grate, Oleg Egorov and Matthew O'Hara at PNNL in collaboration with Timothy DeVol at Clemson University. Radionuclide separation materials are investigated and incorporated into dual-function, pre-concentrating, mini-column sensors. The radionuclides of interest are captured and concentrated within the column sensor while interfering species and matrix components pass through. The radioactive decay of the retained radionuclides leads to light output by scintillation, which is detected by light detectors around the transparent mini-column device. This sensor format combines selective separation materials and scintillating materials to collect and concentrate alpha or beta-emitting radionuclides in proximity to the transducing (scintillating) material for radiometric detection.
Schematic diagram of the deployment of the Burge Environmental Universal Sensor platform along the Columbia River, and a photograph of an actual deployed unit for monitoring Cr(VI) at the groundwater/river water interface, similar to the one currently being developed. This sensor works autonomously and communicates measured concentration levels wirelessly. .
Enlarge image
Burge Environmental incorporates flow-based analysis methodology into complete field-deployable systems that measure contaminant concentrations autonomously and transfer the results wirelessly from the field to offices and laboratories. For DOE's Advanced Monitoring Systems Initiative, Burge Environmental developed a Cr(VI) monitoring system now deployed at the Hanford site. This system, which is collecting data at frequent intervals, has revealed previously unobserved fluctuations in contaminant concentrations at the groundwater/riverwater transition zone. For the same DOE program, PNNL engineered a prototype of their equilibration-based pre-concentrating mini-column sensor for technetium-99.
What's next: PNNL scientists and Burge Environmental anticipate additional partnerships to transfer knowledge and analytical methods developed in the DOE Environmental Remediation Sciences Program into field-deployable monitors to support DOE's subsurface science programs and environmental missions.
Acknowledgments: DOE's Office of Science sponsors the STTR projects awarded to Burge Environmental. PNNL and Clemson have been funded by DOE's Environmental Management Science Program and were selected for new funding in 2007. The research team for field deployable monitor development includes Scott Burge, Jay Grate and Matthew O'Hara.
References:
Grate JW, OB Egorov, MJ O'Hara, and TA Devol. 2008. "Radionuclide Sensors for Environmental Monitoring: From Flow Injection Solid Phase Absorptiometry to Equilibration-Based Preconcentrating Minicolumn Sensors with Radiometric Detection." Chemical Reviews 108(2):543-562. Invited for Chemical Reviews Special Issue on Chemical Sensors.
Egorov OB, MJ O'Hara, and JW Grate. 2006. "Equilibration-Based Preconcentrating Minicolumn Sensors for Trace Level Monitoring of Radionuclides and Metal Ions in Water without Consumable Reagents." Analytical Chemistry 78(15):5480-5490.
---
Page 922 of 1002