Page 404 of 1002
Physcial Sciences Division
Staff Awards & Honors
May 2014
Jim Amonette Revises Model to Provide Detailed Data for Philanthropy Report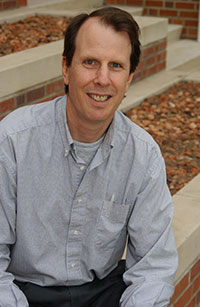 James Amonette
Congratulations to Dr. James Amonette at Pacific Northwest National Laboratory for adapting an earlier model that assesses the climate-mitigation potential of sustainable biochar use at the global scale to one that also operates at the regional and national level. The biochar approach converts carbon captured by plants to relatively stable charcoal, which is then used as a long-lived soil amendment that can improve the fertility of croplands and pastures. In addition to the carbon that is stored, energy produced during the conversion offsets carbon dioxide emissions by other sources. Results from the new model were used by California Environmental Associates and ClimateFocus to recommend philanthropic investments in biochar technology in key test markets such as Brazil and China and to promote the development of biochar-industry standards.
The recommendations appear in Strategies for Mitigating Climate Change in Agriculture: Recommendations for Philanthropy.
Amonette has more than 35 years of research experience. He has written extensively on biochar, nano-sized iron particles, chlorinated hydrocarbon degradation, and other topics. His applied research resulted in six patents. He also mentors early career scientists.
---
Page 404 of 1002