Page 378 of 740
Atmospheric Sciences & Global Change
Newsmakers
May 2014
Leon Clarke and Jae Edmonds Quoted on IPCC Report Conclusions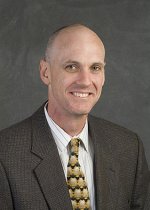 Leon Clarke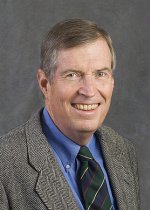 James Edmonds
Leon Clarke and Jae Edmonds of Pacific Northwest National Laboratory were quoted in numerous media outlets concerning the third of three recent working group reports, "Mitigation of Climate Change," from the Intergovernmental Panel on Climate Change (IPCC). Clarke, coordinating lead author of the report's chapter on mitigation strategies, explained that future options will be limited by the actions societies take now to lower carbon emissions. Clarke is a senior research economist working on model analysis and the role of technology to address climate change.
In The Washington Post: "'The longer we wait, the harder this is going to get,' said Leon Clarke, a senior research economist at the Pacific Northwest National Laboratory...."
Edmonds, a Battelle Fellow and senior scientist at PNNL, is lead author of the report's chapter on energy systems. He was quoted about the trade-offs involved in choosing energy systems through emissions reduction, cost and climate change.
In ClimateWire: "'From an energy perspective, the growth of gas is a big deal,' said James Edmonds. ...'From a climate perspective, maybe less so.' Gas reduces carbon emissions when it displaces coal, he said, but raises them when it displaces renewables or nuclear power."
Clarke and Edmonds work at the Joint Global Change Research Institute, a partnership between the University of Maryland and PNNL, located in College Park, Maryland.
See also The Washington Post, The Christian Science Monitor, ClimateWire, Mashable, On Point - WBUR, USA Today, National Geographic and Science.
For more information, read the Working Group III report and watch a video statement by Edmonds.
---
Page 378 of 740