Page 476 of 559
Biological Sciences Division
Staff Awards & Honors
February 2007
Metting Named Chair of International Scientific Network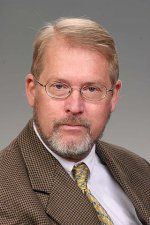 Blaine Metting
Blaine Metting was installed as Chair of the Microalgae Biofixation Network under the auspices of the International Energy Agency Greenhouse Gas Mitigation Research & Development Programme. Metting, who is Biological and Environmental Sciences Product Line Manager at Pacific Northwest National Laboratory, replaced outgoing chair Dr. Paola Pedroni of EniTecnologie, the research arm of the Italian oil company Eni.
The Microalgae Biofixation Network was organized based on an initiative by the U.S. Department of Energy and EniTecnologie. Its purpose is to build multi-institutional research collaborations and share scientific findings related to fundamental understanding of photosynthesis and microalgal productivity and applications to greenhouse gas abatement.
Metting was installed at a meeting of the Network at the University of California, Berkeley, February 16, 2007. Fifty international attendees from industry, academia and government attended the meeting. PNNL has been a Network member for 3 years.
PNNL is currently engaged in research with microalgae in the Environmental Molecular Sciences Laboratory Biology Grand Challenge. The Marine Sciences Laboratory at Sequim, Washington, has DOE Office of Fossil Energy support to investigate the relationship between algal productivity and growth rate.
---
Page 476 of 559