Page 694 of 740
Atmospher Sci & Global Chg
Staff Awards & Honors
May 2007
Jae Edmonds Authors Chapter in Working Group III Report for Intergovernmental Panel on Climate Change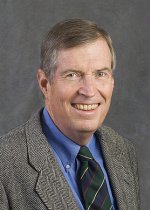 Jae Edmonds
Congratulations to Dr. Jae Edmonds, a lead author in the Fourth Assessment Report from the United Nation's Intergovernmental Panel on Climate Change. Approved on May 4 in Bangkok, Thailand, Climate Change 2007: Mitigation of Climate Change represents years of work by IPCC Working Group III. In their contribution, Edmonds and his co-authors describe the role of technology in addressing climate and present technological options that can be put into place to mitigate greenhouse gas emissions. Edmonds was a lead author for chapter 2, called Framing Issues.
Three separate Working Groups contribute to the Assessment, which analyzes the current scientific understanding of climate change, its impacts on natural, managed and human systems, the capacity of these systems to adapt and their vulnerability, and its mitigation. The Fourth Assessment Report, titled Climate Change 2007, builds upon past IPCC assessments and incorporates new knowledge gained since the Third Assessment. This report follows the release of two other IPCC Working Group reports earlier this year - one on "Physical Science Basis" in February 2007 and the second on "Impacts, Adaptation and Vulnerability" in April 2007.
The latest and third report examines a range of technological options to mitigate greenhouse gas emissions. They include energy efficiency measures, such as: capturing and storing CO2 emissions from coal and natural gas, employing bioenergy, moving more towards nuclear power and renewable energy sources (wind and solar), and improving the energy efficiency in buildings, industry and transportation. The report specifically focuses on ways to limit or prevent greenhouse gas emissions and to enhance activities that limit the growth of their concentrations in the atmosphere.
Edmonds is a Laboratory Fellow at the Joint Global Change Research Institute, a collaborative partnership between Pacific Northwest National Laboratory and the University of Maryland.
---
Page 694 of 740