Page 397 of 740
Atmospher Sci & Global Chg
Staff Awards & Honors
March 2014
Thomson Joins Scientific Steering Committee of the Global Land Project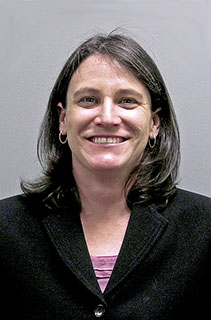 Allison Thomson
Congratulations to Allison Thomson, a new member of the Global Land Project (GLP) Scientific Steering Committee. Her expertise in agricultural and land-use change will contribute to the implementation of GLP research within the broader perspective of global climate change. Thomson, a Pacific Northwest National Laboratory research scientist, working at the Joint Global Change Research Institute, a partnership between PNNL and the University of Maryland, will be attending the upcoming March science and steering committee meeting.
The GLP is a joint project between the International Geosphere-Biosphere Programme and the International Human Dimensions Programme on global environmental change, working to improve the understanding of land-system dynamics in the context of the Earth systems and global change. The GLP develops and advocates for a coordinated research agenda, coordinates a bi-annual Open Science Meeting, and holds specialized workshops of interest to the research community.
Thomson has broad expertise in global scale land-use change modeling and analysis from an integrated science point of view. She brings perspectives on the human-environment system interactions through land management and agriculture, and on land-use decisions and interactions with energy and water resources. With over 50 publications, Thomson's research explores alternative future scenarios of land management and the implications for the carbon cycle and food security.
---
Page 397 of 740