Page 478 of 559
Biological Sciences Division
Staff Awards & Honors
December 2006
Dick Smith Named AAAS Fellow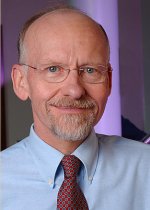 Dick Smith
Congratulations to Richard D. (Dick) Smith on being elected an American Association for the Advancement of Science (AAAS) Fellow. The AAAS is the world's largest general scientific society and publisher of the journal Science. The AAAS gives the distinction of Fellow to members who have made efforts toward advancing science applications that are deemed scientifically or socially distinguished.
Smith, a Battelle Fellow who leads the Mass Spectrometry and Proteomics Group within the Pacific Northwest National Laboratory's Biological Sciences Division, was selected "for leadership in analytical chemistry, specifically in the development of advanced separation methods with high-performance mass spectrometry for high-throughput proteomics."
Much of Smith's research over the last 10 years has focused on the development and application of new ultra-sensitive and high-throughput methods for quantitatively probing the entire array of proteins expressed by a cell, tissue or organism; that is, its "proteome" Current interests also include increasing the throughput and sensitivity of proteomics and metabolomics measurements to augment systems biology approaches to biomedical research. He is Director of the National Institutes of Health Research Resource for Integrative Proteomics located at Pacific Northwest National Laboratory.
Smith has authored or co-authored more than 600 publications, holds 28 patents, and his awards include seven R&D 100 Awards, two Federal Laboratory Consortium Awards, 2000 Battelle Inventor of the Year, 2003 Battelle Distinguished Inventor, and the 2003 American Chemical Society Award for Analytical Chemistry. He is a member of the American Chemical Society, American Society of Mass Spectrometry, and the Protein Society.
---
Page 478 of 559