Page 402 of 740
Atmospher Sci & Global Chg
Staff Awards & Honors
February 2014
Steven Smith Selected for ERL Editorial Board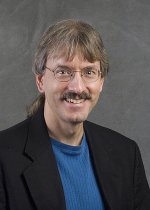 Steven J. Smith
Congratulations to Dr. Steven J. Smith, senior scientist at Pacific Northwest National Laboratory, on being chosen to serve as an editor for Environmental Research Letters (ERL). Smith, chosen for his expertise in emission metrics, integrated assessment models and socioeconomic scenarios, will help direct the journal's research selection and assist with the peer-review process.
ERL is an interdisciplinary, online-only journal that focuses on issues across environmental science. It brings together scientists, economists, engineers, as well as the public, by covering research in all aspects of the environment.
Working at the Joint Global Change Research Institute (JGCRI) in College Park, Maryland, Smith researches the long-term socioeconomic scenarios of climate change and the interaction of human systems with the climate systems. His research covers topics on the effects of sulfate and black carbon aerosols, non-CO2 greenhouse gases, the carbon cycle, land-use issues, and alternative energy sources such as biomass, solar and wind. JGCRI is a partnership between PNNL and the University of Maryland.
Smith is a lead author of Chapter 5 in the Intergovernmental Panel on climate Change (IPCC) Fifth Assessment Working Group III report, "Mitigation for Climate Change" to be released April 2014, and he was lead author for the IPCC Fourth Assessment Special Report on Emissions Scenarios in 2000. He has authored and co-authored numerous publications, book chapters, and technical reports addressing interdisciplinary aspects of energy and climate change. Smith also serves on the editorial board of the interdisciplinary, open-access journal Earth System Dynamics. Smith has a Ph.D. in physics from the University of California, Los Angeles.
---
Page 402 of 740