Page 436 of 1002
Physcial Sciences Division
Staff Awards & Honors
December 2013
Scott Chambers Assembles Oxide Interfaces Collection for Physics Journal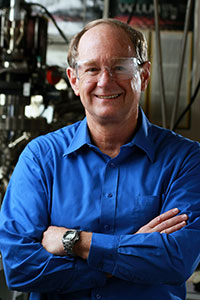 Dr. Scott Chambers assembled a collection of articles on oxide interfaces for the
Journal of Physics: Condensed Matter
Congratulations to Dr. Scott Chambers, Pacific Northwest National Laboratory, on being invited to assemble a collection of articles on oxide interfaces for the Journal of Physics: Condensed Matter. As Chambers points out in his introduction, "metal oxides exhibit the widest range of properties in nearly every category of interest in materials science, including structural, electronic, optical, magnetic and photochemical properties. Accordingly, the interfaces oxides form are also highly diverse." The papers he selected represent the scientific community's progress in uncovering the fundamental truths of oxide interfaces with water, metals, silicon, graphene, and other oxides.
Chambers was invited to build this collection because he is an expert on the growth and properties of crystalline oxide films. His research focuses on the fundamental relationships between composition and structure, and the resulting electronic, magnetic, and photochemical properties. Understanding these structure-function relationships enables new technological applications of these materials in solid-state electronics and energy conversion.
Chambers is an American Association for the Advancement of Science Fellow, an American Vacuum Society Fellow, a Wiley Research Fellow, and Affiliate Professor in the Departments of Chemistry, and Materials Science and Engineering at the University of Washington.
---
Page 436 of 1002