Page 424 of 740
Atmospher Sci & Global Chg
Staff Awards & Honors
November 2013
Ghassem Asrar Named Director for Joint Global Change Research Institute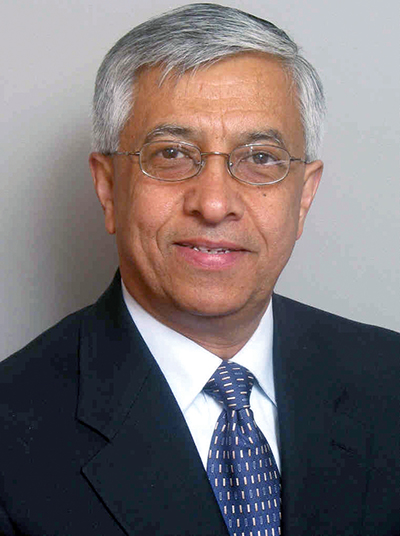 Photo courtesy of the World Climate Research Programme
Dr. Ghassem Asrar, former Director of the World Climate Research Program, was named Director of the Joint Global Change Research Institute, a partnership between Pacific Northwest National Laboratory and the University of Maryland. With scientific experience across a broad array of U.S. national and international governmental organizations and businesses, Asrar will enhance the institute's leadership in understanding global climate change through the lens of science, economics, technologies, and policy decisions. His appointment begins November 11 at the JGCRI in College Park, Md.
"Dr. Asrar brings an excellent reputation and high level of achievement with an extensive international network in a broad range of climate change issues," said Dr. Charlette Geffen, Director of the Atmospheric Sciences and Global Change division at PNNL. "We are excited to have his leadership at the JGCRI to help the Institute achieve the next level of impact and excellence."
As Director of the World Climate Research Programme, Asrar led their global mission to increase the range of applications available for policy makers to address complex scientific challenges that cross political and geographical boundaries, through regional, seasonal and decadal aspects of climate research. Through his leadership at the World Meteorological Organization, he fostered cooperation among climate and weather researchers and centers around the world. Asrar's work at the U.S. Department of Agriculture and the National Aeronautics and Space Administration (NASA) demonstrated his technical expertise in managing and leading environmental, natural resource and scientific studies of space and the solar system. At NASA, he was instrumental in building the Earth Observing System, a satellite-based science program that has revolutionized understanding of Earth's climate and biogeochemical systems.
At PNNL, Asrar's experience will strengthen JGCRI's leadership to understand the national and global challenges in climate change with approaches from science, technology, economics and policy, informing solutions. His experience leading national and international organizations, plus his technical and scientific scholarship combine to promote collaborative international relationships, along with the cooperative setting of PNNL's partnership with the University of Maryland. Instrumental in this leadership will be Asrar's support of the next generation of scientists and professionals at both PNNL and UMD.
Author of over 100 peer-reviewed scientific and technical publications, Asrar is sought after for invited speakerships, editorial board positions and membership in numerous scientific and technical committees around the world. He has graduate degrees in civil engineering, soil biophysics and environmental physics from Michigan State University and is a fellow of the American Meteorological Society and IEEE.
See PNNL's news release "
New director of the Joint Global Change Research Institute announced
" for more information.
---
Page 424 of 740