Page 202 of 559
Biological Sciences Division
Staff Awards & Honors
October 2013
Vanessa Bailey Named Wiley Research Fellow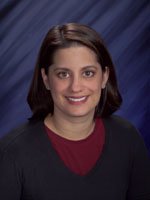 Congratulations to Pacific Northwest National Laboratory scientist Dr. Vanessa Bailey, on her appointment as a Wiley Research Fellow at the Department of Energy's EMSL, a national user facility, in recognition of her leadership in guiding investments and applications of EMSL's emerging integrated soil carbon analysis capability. Bailey is a soil scientist and microbial ecologist who has been actively involved with EMSL as part of its Science Theme Advisory Panel for Geochemistry/Biogeochemistry and Subsurface Science.
Bailey currently leads a PNNL research project for DOE's Terrestrial Ecosystems Sciences program that focuses on understanding and modeling the mechanisms of carbon stabilization in soil, and associated greenhouse gas fluxes. She also leads research in the Signature Discovery Initiative focusing on using novel data analyses, never before applied to soils, to detect signatures of ecosystem perturbation. Bailey was also a key researcher in the Microbial Communities Initiative, linking microbial structure and function to soil physical structure to better understand how microbial communities function within soils.
Wiley Research Fellows contribute to the success of EMSL as a user facility by supporting the user program beyond their own specific research projects. The program is named after former PNNL Director Dr. William R. Wiley, who first conceived the idea of a DOE Office of Science molecular sciences user facility and whose advocacy led to its creation.
---
Page 202 of 559