Page 472 of 1002
Physcial Sciences Division
Staff Awards & Honors
July 2013
Sotiris Xantheas Earns Exceptional Achievement Award from PNNL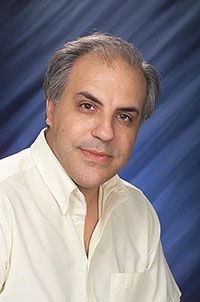 Congratulations to Dr. Sotiris Xantheas at Pacific Northwest National Laboratory on receiving the national lab's 2013 Exceptional Scientific Achievement Award for the significant and enduring impact he has made in the field of intermolecular interactions in aqueous environments. A highly influential figure in computational chemistry and a leader in simulating aqueous systems, Xantheas is recognized as the world's expert on the structure and energetics of aqueous molecular clusters. His early calculations related to aqueous clusters are still used as benchmarks for new theoretical methods and approaches. He also developed a universal, flexible, polarizable interaction potential for water, which is becoming the potential of choice for simulating the properties of the world's most ubiquitous liquid.
Xantheas' research accomplishments have earned him international recognition. He received the Friedrich Wilhelm Bessel Research Award from the Alexander von Humboldt Foundation in 2003, which was renewed in 2009. He is a Fellow in the American Physical Society, the American Association for the Advancement of Science, and the Japan Society for the Promotion of Science. He received the Marie-Curie Fellowship and the Visiting Fellowship from the Institute for Advanced Study of the Technical University of Munich.
His service to the chemistry community at large is demonstrated by his elected position in the Executive Committee, Division of Physical Chemistry, of the American Chemical Society and on the Advisory Boards of the Journal of Physical Chemistry and Chemical Physics Letters.
---
Page 472 of 1002