Page 702 of 740
Atmospheric Sciences & Global Change
Research Highlights
January 2007
$1 Million Grant Supports Soil Science for Mitigating Greenhouse Gases
PNNL researchers contribute expertise ranging from basic research to economic analysis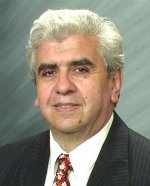 R César Izaurralde
A one-year, $1 million dollar grant awarded by the Robertson Foundation continues the work of a national group of researchers and educators from nine universities and the Pacific Northwest National Laboratory (PNNL) who are committed to developing innovative and practical solutions for enhancing the role of agricultural soils in climate change mitigation. The grant, awarded to the Department of Agronomy at Kansas State University, ensures continued outreach and research efforts by the Consortium for Agricultural Soils Mitigation of Greenhouse Gases (CASMGS) in synthesizing and disseminating their research findings while seeking for the continued support of the group's activities.
The mission of CASMGS is to develop and disseminate the information needed for implementing carbon sequestration schemes that lead to reductions in the accumulation of greenhouse gases in the atmosphere while maintaining or improving environmental quality. Scientists and policy makers rely on results from laboratory and field experiments, as well as computer models, to estimate current and future impacts of agricultural practices on soil carbon sequestration at regional and national scales. Kansas State University Professor Charles Rice serves as the national director of CASMGS. The research consortium has been in activity since 2000 with support from the U.S. Environmental Protection Agency and, more recently, from the U.S. Department of Agriculture.
"This grant will allow us to further our work in identifying and disseminating carbon sequestration and greenhouse mitigation strategies in agriculture while searching for additional funding sources," said Dr. César Izaurralde, Laboratory Fellow at PNNL's Joint Global Change Research Institute (JGCRI), located at the University of Maryland in College Park, Maryland. Dr. Izaurralde is a member of the CASMGS Executive Committee.
"PNNL researchers contribute basic research, expertise in biophysical modeling, and economic analysis in the areas of soil carbon sequestration and greenhouse gas emissions," Izaurralde said. In addition to Izaurralde, Allison Thomson and Ronald Sands from the Joint Institute contribute to the CASMGS effort. From the Richland, Washington campus, contributing researchers include James Amonette from the William R. Wiley Environmental Molecular Sciences Laboratory, and Vanessa Bailey, Harvey Bolton, and Blaine Metting from the Biological Sciences Division.
---
Page 702 of 740