Page 211 of 559
Biological Sciences Division
Staff Awards & Honors
May 2013
Rodland to Chair NIH Cancer Biomarkers Study Section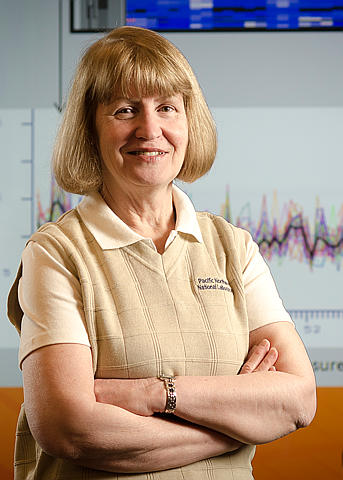 Karin Rodland
Congratulations to Dr. Karin D. Rodland, Pacific Northwest National Laboratory, who was invited to serve as chairperson of the National Institutes of Health's Cancer Biomarkers Study Section. Her 2-year term begins July 1.
The Study Section reviews grant applications on the discovery, development, and validation of diagnostics and biomarkers for early detection of cancers. The group will also review applications for the discovery, development and validation of prognostic markers of cancer progression, recurrence, and response of therapy.
Says Dr. Richard Nakamura, Director of the NIH's Center for Scientific Review, "The skill and leadership offered by the chairperson determine to a significant extent the effectiveness and efficiency of the review group. I want to emphasize the importance of Dr. Rodland's participation in assuring the quality of the NIH peer review process."
A Laboratory Fellow and science lead for National Institutes of Health programs at PNNL, Rodland has served as a reviewer for NIH since 1999. She is also a reviewer for the Congressionally Directed Medical Research Breast Cancer and Ovarian Cancer programs and served as chair of the Pathogenesis Peer Review Committee for the California Breast Cancer Research Program
---
Page 211 of 559