Page 214 of 559
Biological Sciences Division
Staff Awards & Honors
April 2013
Keqi Tang Named Battelle Distinguished Inventor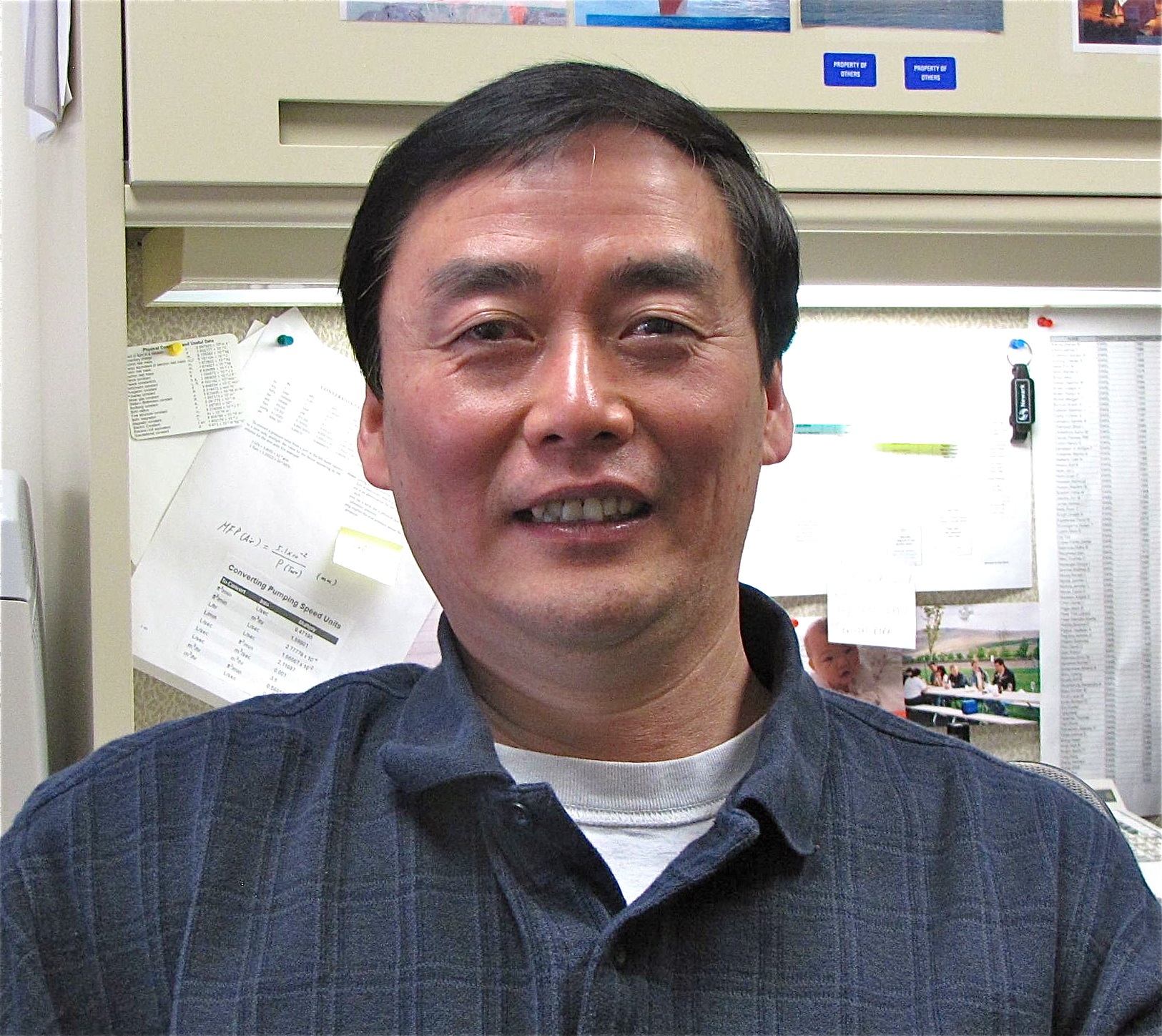 Keqi Tang, Battelle Distinguished Inventor
Congratulations to Dr. Keqi Tang at Pacific Northwest National Laboratory on being named a Battelle Distinguished Inventor. This annual award is given to Battelle staff who have 14 or more U.S. patents to their credit as a result of their work at Battelle or Battelle-operated national laboratories. He joins more than 60 inventors from Battelle-managed labs, 21 of which have been from PNNL, in receiving this honor.
Tang has been granted 17 U.S. patents and four foreign patents for methods, instruments, and devices in the fields of microfluidics and mass spectrometry. These include the Ion Mobility Spectrometer on a Microchip, which won an R&D 100 Award in 2010 and a Federal Laboratory Consortium (FLC) Technology Transfer Award in 2013. He also won FLC awards for Chemically Etched Emitters for Nanospray Ionization Mass Spectrometry in 2012 and the Electrodynamic Ion Funnel in 2004. Tang has also co-authored 29 disclosure reports and has additional patents in the application process.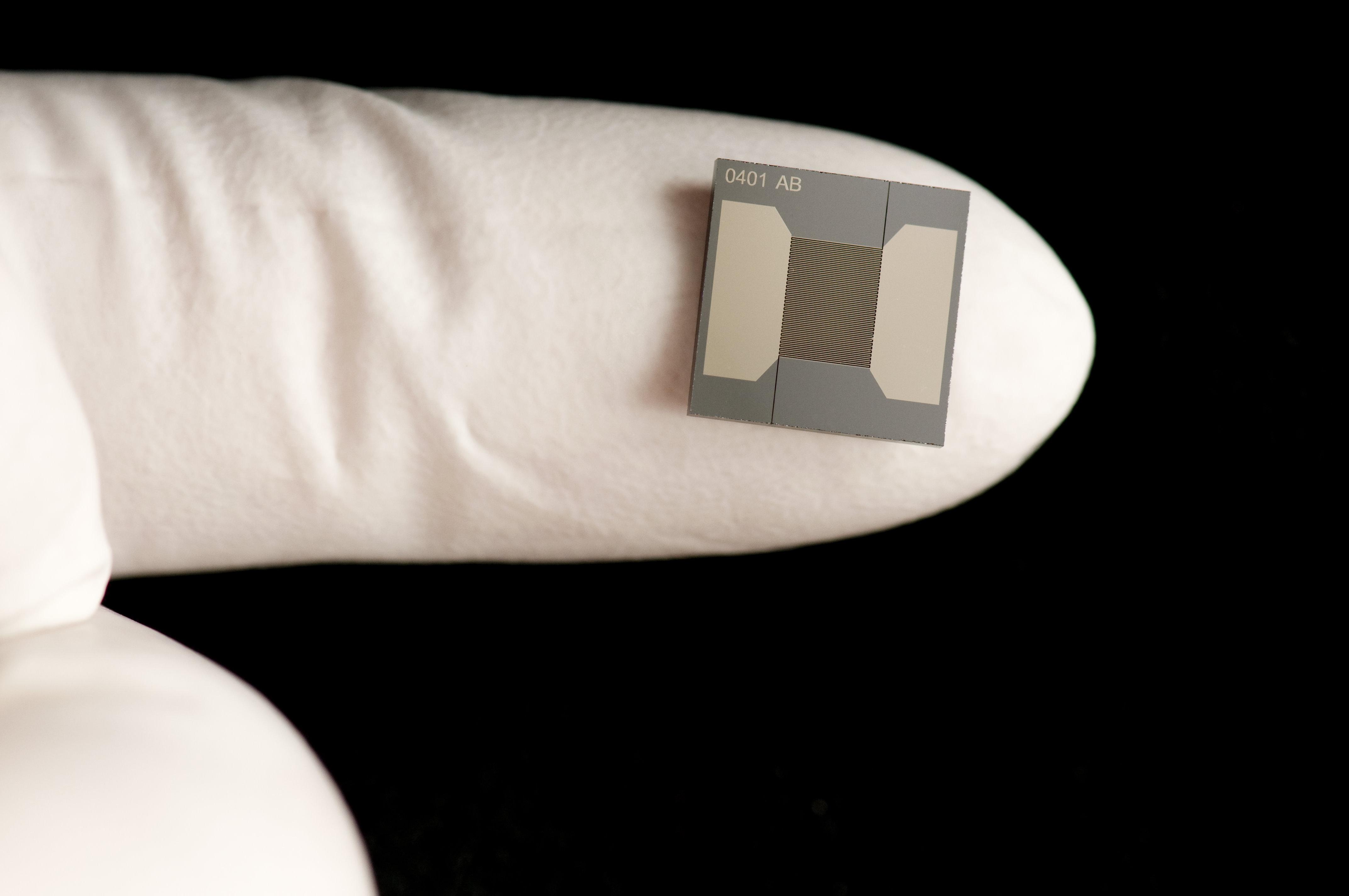 Ion Mobility Spectrometer on a Microchip
In the microfluidics area, Tang has worked with colleagues Dr. Richard (Dick) Smith, one of the first Battelle Distinguished Inventors, and Dr. Ryan Kelly to develop high-efficiency sample processing and separations for single-cell analysis, putting the entire process on a microchip. He, Smith, and Dr. Alexandre Shvartsburg have done pioneering research coupling FAIMS (Field Asymmetric waveform Ion Mobility Spectrometry) and conventional Ion Mobility Spectrometry (IMS), developing a broadly useful new technology able to quickly separate, identify, and quantify the components of complex mixtures. Analyses can potentially be done in seconds to minutes rather than hours to tens of hours.
The majority of Tang's patents are for electrospray ionization source and mass spectrometry interface in collaboration with Smith, Kelly, and Dr. Jason Page. This work also led to a 2009 R&D 100 Award for the Ultrasensitive Electrospray Ionization Mass Spectrometry Source & Interface.
Tang, who has been at PNNL since 2000, is quick to credit his colleagues and the Laboratory as essential for helping him receive this latest award.
"If you want to be productive, you have to have great colleagues. Our team works together really well, and we each have a different expertise that complements the others'. That's a good combination," he said. "The environment is also key. In my opinion, PNNL has the best resources for good technology development, including equipment and funding."
Tang was recognized April 19 at PNNL's Recognition & Rewards Banquet, and his name and image will be featured on plaques on the Distinguished Inventors of Battelle displays in Richland and at the Battelle corporate offices in Columbus, Ohio.
---
Page 214 of 559