Page 937 of 1002
Physcial Sciences Division
Staff Awards & Honors
April 2007
Wayne Hess to Serve on Editorial Board for Key Chemistry Journal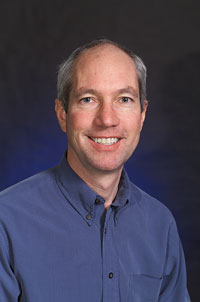 Wayne Hess
Manager of the Chemical Structure and Dynamics Group, Wayne Hess has been selected to serve on the editorial board for Laser Chemistry. With his peers on the board, which include experts from universities, research foundations, and government councils, Wayne will review technical articles that have been screened by a team of associate editors. When he receives the articles, he will study the manuscript and vote for publishing or rejecting them based on the strength of the science and the clarity of the communication.
An international journal, Laser Chemistry focuses on fundamental studies and applications within the field of laser chemical physics and spectroscopy.
Wayne was selected to serve on the editorial board because of his experience in laser-induced reactions in solids and at surfaces, including his ongoing studies in laser desorption from wide-band gap materials, metal oxides, and semiconductors. In addition, he is actively engaged in collaboration with theory groups to understand the dynamical details of condensed phase reaction dynamics, working towards a broad, material-based mechanistic understanding of excited state reactivity in solids and at surfaces.
Thank you, Wayne, for taking on the challenge of helping the scientific publishing community provide high-quality articles that promote a better understanding of this fundamental science.
---
Page 937 of 1002