Page 934 of 1002
Physcial Sciences Division
Staff Awards & Honors
April 2007
Shawn Kathmann's Invited Paper on Theoretical Chemistry Makes Most Viewed List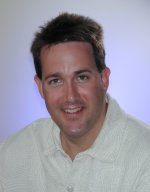 Shawn Kathmann
Congratulations to Pacific Northwest National Laboratory's Shawn Kathmann on being invited to contribute to the new perspectives issue of Theoretical Chemistry Accounts. Shawn was one of just 33 chemists, mainly those whose publications began to appear in earnest in the 1996-1999 time frame, selected to write about emerging areas of theoretical chemistry being pursued by a new generation of scientists.
In his 13-page article, Shawn wrote about the chemical physics of reactions involved in nucleation - the general process of describing phase transformations e.g., from the vapor phase to the liquid phase.
"Nucleation occurs in the manufacture of everything from snow flakes to jet engines turbine blades," said the Staff Scientist. "Yet, there are a lot of questions concerning the underlying processes and mechanisms."
In his article, Shawn shares insights concerning rate constants, molecular interactions, statistical mechanics and their consequences on nucleation phenomena. His article, titled "Understanding the Chemical Physics of Nucleation," is one of the most viewed articles in the issue.
Being asked to share thoughts and ideas about the future directions of research is a chance to influence the direction of scientific understanding. Congratulation again, Shawn!
Citation: Kathmann, SM. 2006. "Understanding the Chemical Physics of Nucleation," Theoretical Chemistry Accounts 116:169-182. Abstract online.
---
Page 934 of 1002