Page 471 of 740
Atmospheric Sciences & Global Change
Research Highlights
March 2013
A Long Way from Home: Saharan and Asian Dust and Particles End Journey in California
Study shows that aerosols from one side of the world influence rainfall in another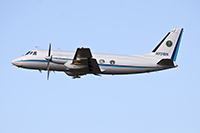 Scientists at Pacific Northwest National Laboratory participated in the study, collecting and analyzing data from cloud and aerosol probes.
Enlarge Image
Results: A field study of aerosol impacts on clouds and precipitation in the Sierra Nevada mountains shows that dust and microorganisms transported from as far away as the Sahara desert help to spur the precipitation that California counts on for its water supply. The research appeared on February 28 in online versions of the prestigious journal Science.
This study was a multi-institutional effort involving scientists from University of California at San Diego, The Hebrew University of Jerusalem, Colorado State University, Carnegie Mellon University, National Oceanic and Atmospheric Administration/Earth System Research Laboratory, Scripps Institution of Oceanography at the University of California at San Diego, NASA Langley Research Center, and Pacific Northwest National Laboratory.
Why It Matters: This research could help states in the Western U.S. better understand the future of their water supply and hydropower generation as climate change influences how much and how often dust travels around the world and alters precipitation far from its point of origin.
Methods: The bulk of the data collected came from aerosol time-of-flight mass spectrometers (ATOFMS) and the Cloud-Aerosol Lidar and Infrared Pathfinder Satellite Observation satellite. Measurements in and around clouds were obtained by the Department of Energy's G-1 research aircraft, which carried other vital instruments, such as a specialized detector for the presence of dust ice nuclei feeding clouds and their presence in the collected residue of ice crystals.
Using these tools, the researchers determined that at least some of the dust, microbes and other particles detected by an aircraft-mounted ATOFMS unit during February 2011 flights through Sierra Nevada storm clouds were in the skies over Oman 10 days earlier, having likely originated in the Sahara a few days earlier. Along the journey, the Saharan dust and microbes mixed with other aerosols from deserts in China and Mongolia before wafting over the Pacific Ocean. Upon arrival in California, the aerosols effectively seeded the storm clouds and contributed to the efficiency of clouds in producing precipitation.
See coverage from Scripps Institution of Oceanography to learn more.
Acknowledgments:
Sponsors: The research was supported by the California Energy Commission, the U.S. Department of Energy (DOE) Office of Science's Atmospheric System Research Program and the NASA MAPS Program. The DOE Atmospheric Radiation Measurement (ARM) Program provides base-funding for the G-1 aircraft.
Research Area: Climate & Earth Systems Science
Reference: Creamean JM, KJ Suski, D Rosenfeld, A Cazorla, PJ DeMott, RC Sullivan, AB White, FM Ralph, P Minnis, JM Comstock, JM Tomlinson, and KA Prather. 2013. "Dust and Biological Aerosols from the Sahara and Asia Influence Precipitation in the Western U.S." Science. DOI: 10.1126/science.1227279.
---
Page 471 of 740