Page 477 of 740
Atmospher Sci & Global Chg
Staff Awards & Honors
February 2013
Jim Dooley Authored Thoughtful Editorial on Avoiding Scientific Plagiarism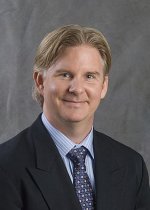 James J. Dooley
With a long-held passion for research integrity, James J. Dooley, atmospheric scientist at Pacific Northwest National Laboratory advises others on the perils of poor citing practices, which can result in plagiarism and fraud. In International Journal of Greenhouse Gas Control (IJGGC), Dooley, an associate editor for Integrated Systems and Economics at the journal, focuses on the authors' responsibility to appropriately cite the work of others and even cite their own previously published works. Dooley describes a powerful software tool called iThenticate that editors use to check for plagiarism. He also offers several suggestions for authors so that they hit the mark for sound research practices.
"The goal of the editorial is two-fold," said Dooley. "First, to alert authors to the fact that the editors use very powerful software that makes spotting plagiarism easy. Second, to offer guidelines helping authors understand what is expected of them when citing the work of others and citing their own prior-published research."
Dooley has championed the cause of research integrity throughout his career. In his early days at PNNL, the U.S. Department of Energy Office of Science's Office of Energy Research asked him to clarify the degree to which research misconduct took place in the physical sciences. At that time it was widely, yet mistakenly, believed that research misconduct was limited to the biomedical sciences.
"Since that time, promoting good research practices has been a passion of mine," said Dooley. "I was motivated to write this article recently when I saw yet another paper submitted to the journal that contained an egregious amount of plagiarized material."
IJGGC is the premier peer-reviewed publication in the field of carbon dioxide capture and storage science and engineering and is also in the top tier of journals in the broader fields of meteorology and atmospheric sciences, engineering and environmental research, and energy and fuels research.
Working at the Joint Global Change Research Institute, Dooley is sought after for his expertise in carbon capture and storage research and technology. He was a lead author for the Intergovernmental Panel on Climate Change (IPCC) Special Report on Carbon Dioxide Capture and Storage and a significant contributor to the IPCC report that won the 2007 Nobel Peace Prize. He is also a leader in the scientific community on government policy addressing scientific misconduct.
---
Page 477 of 740