Page 223 of 559
Biological Sciences Division
Research Highlights
February 2013
BPA Findings Highlighted at AAAS Annual Meeting
Meta-analyses of bisphenol A studies show human exposure is likely to be too low for estrogenic effects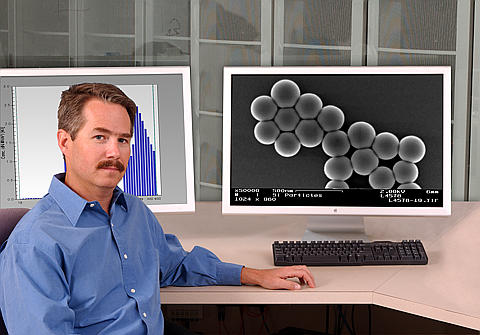 PNNL toxicologist Justin Teeguarden
Enlarge Image
A controversial component of plastic bottles and canned food linings that have helped make the world's food supply safer has recently come under attack: bisphenol A. Widely known as BPA, it has the potential to mimic the sex hormone estrogen if blood and tissue levels are high enough. Now, an analysis of almost 150 BPA exposure studies shows that in the general population, people's exposure may be many times too low for BPA to effectively mimic estrogen in the human body.
The analysis, presented at the American Association for the Advancement of Science's (AAAS) annual meeting February 16 in Boston, Mass., by Pacific Northwest National Laboratory toxicologist Dr. Justin Teeguarden, shows that BPA in the blood of the general population is many times lower than blood levels that consistently cause toxicity in animals. The result suggests that animal studies might not reflect the human BPA experience appropriately.
"Looking at all the studies together reveals a remarkably consistent picture of human exposure to BPA with implications for how the risk of human exposure is interpreted," said Teeguarden. "At these exposure levels, exposure to BPA can't be compared to giving a baby the massive dose of estrogens found in a birth control pill, a comparison made by others."
Teeguarden's talk was part of an AAAS public policy symposium he chaired titled "Can Exposure Science Quell the Furor over Environmental Endocrine Disruption?" He and speakers from the Harvard School of Public Health, the U.S. Food and Drug Administration's National Center for Toxicological Research, and the University of Edinburgh presented the latest information about this important industrial compound, which is at the epicenter of a heated debate.
In addition to evaluating the likelihood of BPA mimicking estrogen in humans, Teeguarden also analyzed another set of BPA studies that looked at the chemical's toxicity in animals and cells in the lab. These 130 studies are significant as a group because they refer to the exposures as "low dose," implying they are very relevant to human exposures.
According to his analysis, however, the "low doses" actually span an immense range of concentrations, a billion-fold. In addition, only a small fraction of the exposures in these self-described "low dose" studies are in the range of human exposures, from 0.8 percent to 7 percent depending on the study.
"The term low-dose cannot be understood to mean either relevant to human exposures or in the range of human exposures. However, this is in fact what it has come to mean to the public, as well as many in the media," said Teeguarden.
See more in the PNNL news release "Data challenges the APB on BPA."
The symposium received major media coverage. Key stories include:
The Guardian: No toxic effects from controversial food packet chemical, say experts
Wall Street Journal: No Ill Effect Found in Human BPA Exposure
Live Science/My Health News Daily: Is BPA Really a Health Hazard?
The Examiner: The final low down on BPA (Video)
Science 2.0: Hysteria On BPA Debunked Again
The Independent: Overeating and obesity to blame for medical disorders, NOT plastics chemical found in body
Environmental Health News: Scientists clash over BPA: Do low doses really harm people?
The Asian Age: Bisphenol A may not be harmful
Quebec Science: En direct de l'AAAS: Le BPA innocenté?
Live chat on Science NOW: Our Toxic Environment
Research Area: Biological Systems Science
---
Page 223 of 559