Page 486 of 740
Atmospher Sci & Global Chg
Staff Awards & Honors
December 2012
Richard Moss Authors Report for NOAA
Global sea level rise scenarios for the U.S. National Climate Assessment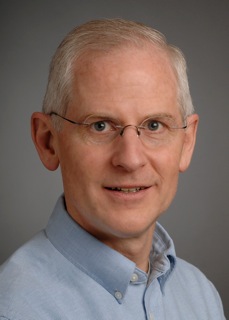 Dr. Richard H.Moss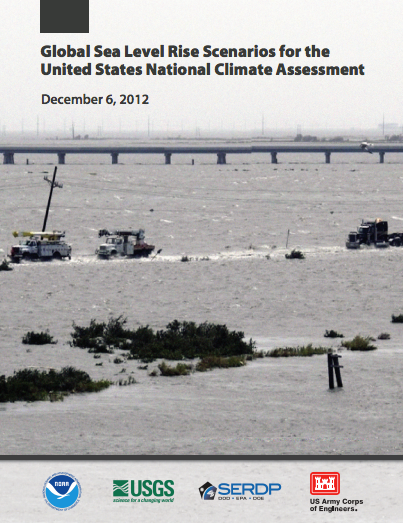 Global Sea Level Rise Scenarios for the United States National Climate Assessment
report published for NOAA.
Pacific Northwest National Laboratory's Dr. Richard H.Moss, a scientist working at the Joint Global Change Research Institute (JGCRI), is an author on a recent report published by the National Oceanic and Atmospheric Administration. The report, Global Sea Level Rise Scenarios for the United States National Climate Assessment, provides information on the implications of changes in sea level and storm surge to improve planning and decision making in coastal areas.
The report provides a set of four global scenarios of potential changes in sea level. It concludes "with very high confidence (>9 in 10 chance) that global mean sea level will rise at least 8 inches (0.2 meters) and no more than 6.6 feet (2.0 meters) by 2100."
Behind the Sea-Rise
The scientific literature and reports from groups such as the Intergovernmental Panel on Climate Change (IPCC) contain a wide range of estimates for future global mean sea-level rise. The estimates are wide ranging because of uncertainties in the rate at which ice sheets and glaciers in Greenland and West Antarctica melt, among other factors.
The highest rise scenario provided by the report combines estimated ocean warming from previous IPCC projections and a calculation of the maximum possible glacier and ice sheet loss by the end of the century. This scenario should be used for planning when there is little tolerance for risk, such as when designing high-cost coastal infrastructure with a long anticipated life cycle. The lowest rise scenario extrapolates the historic trend of 20th-century tide gauge measurements and is appropriate when planning horizons are short or there is high tolerance for risk.
The scenarios fill an important gap because higher mean sea levels increase the frequency, magnitude, and duration of flooding associated with storms and will affect millions of coastal residents. Because the sea-level change experienced in any specific location will vary because of the rise and fall of land in coastal zones, the report also includes guidelines for calculating regional and local trends.
Richard Moss is a scientist working at JGCRI, a partnership between PNNL and the University of Maryland. He chairs the Scenarios Working Group of the National Climate Assessment Development and Advisory Committee, under whose auspices this report was prepared. He also chairs the National Academy of Science Board on Environmental Change and Society. Moss is a Fellow of the American Association for the Advancement of Science and the Aldo Leopold Leadership Program. Moss has been a lead author and editor of dozens of assessments, reports, and research papers.
Reference: Parris A, P Bromirski, V Burkett, D Cayan, M Culver, J Hall, R Horton, K Knuuti, R Moss, J Obeysekera, A Sallenger, and J Weiss. 2012. "Global Sea Level Rise Scenarios for theUS National Climate Assessment." NOAA Tech Memo OAR CPO-1. 37 pp.
---
Page 486 of 740