Page 502 of 740
Atmospher Sci & Global Chg
Staff Awards & Honors
October 2012
Elizabeth Malone Appointed to Associate Deputy Editor of Climatic Change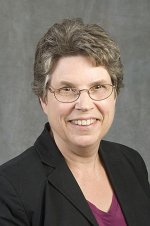 Elizabeth Malone
Congratulations to Dr. Elizabeth Malone, a Pacific Northwest National Laboratory research scientist, on her appointment to serve as Associate Deputy Editor for the international journal Climatic Change. In this position, Malone is reviewing submissions to the journal that report on social science research, including peoples' attitudes and concerns about climate change, potential social and economic impacts of climate change, and urban climate change issues. Malone works at the Joint Global Change Research Institute (JGCRI), a partnership between and PNNL and the University of Maryland.
Malone was selected for her expertise in policy-relevant social science research in global change issues. Her contribution spans developing world views, data sources, and social-scientific approaches to climate change. Author of a successful book, Debating Climate Change: Pathways through Argument to Agreement, Malone also co-edited a four-volume assessment of social science research, Human Choice and Climate Change. She was Review Editor and Contributing Author on the Intergovernmental Panel on Climate Change's Fourth Assessment Report, which shared the 2007 Nobel Peace Prize. Climatic Change, published by Springer, is a journal committed to communicating innovative and cross-disciplinary studies relevant to decision-making for climatic variability and change.
Again, congratulations!
---
Page 502 of 740