Page 549 of 1002
Physcial Sciences Division
Staff Awards & Honors
July 2012
Johannes Lercher Selected for Prestigious Lectureship in China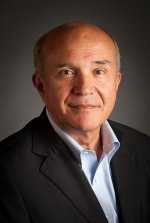 Johannes Lercher
,
Zhang Dayu Lecturer
Congratulations to Dr. Johannes Lercher, Director of Pacific Northwest National Laboratory's Institute for Integrated Catalysis, on receiving the Zhang Dayu Lectureship from the Dalian Institute of Chemical Physics, Chinese Academy of Sciences. The Dalian Institute or DICP was established in 1949 by Professor Zhang Dayu and plays a leading role in basic and applied energy research.
As the recipient of Dayu Lectureship, Lercher will talk on catalysis research and spend time discussing research directions with scientists and students. In addition, Lercher will be an honorary professor at the Institute, furthering research and collaboration in catalysis and clean energy.
Lercher was elected for his contributions to understand catalysis in confined space and the use of physicochemical methods to explore elementary steps in this environment. His research includes catalysis for activating alkanes, bio-derived fuels and fossil fuel alternatives. His work focuses on the fundamentals of catalytic materials and processes which are important to industrial applications.
---
Page 549 of 1002