Page 555 of 1002
Physcial Sciences Division
Staff Awards & Honors
June 2012
Sotiris Xantheas Named Visiting Fellow at German Research Institute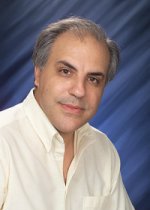 Sotiris Xantheas
Congratulations to Dr. Sotiris Xantheas, Pacific Northwest National Laboratory, on being appointed a Visiting Fellow at the Institute for Advanced Study of the Technical University of Munich. During his visit, Xantheas will give lectures and work on collaborative studies at the institute, which is a multi-million-dollar center run by TUM and located in Garching, Germany. By building interdisciplinary, intergenerational and international teams, the institute answers basic and applied questions in nanoscience, chemical imaging and other areas.
Xantheas was appointed because of his exceptional international reputation. His work integrates experiments with theory and simulations to describe water's behavior in complex systems. His electronic structure calculations on water clusters are widely used in the physical chemistry community. "During my visit, I'm looking forward to getting a fresh look at water's dynamics," said Xantheas.
He is a Fellow in both the American Association for the Advancement of Science and the American Physical Society. He received the Wilhelm Bessel Research Award from the Alexander von Humboldt Foundation, a Marie Curie Fellowship from the European Union and a Fellowship from the Japan Society for the Promotion of Science. He has written or contributed to more than 120 peer-reviewed publications that have earned over 6,500 citations.
---
Page 555 of 1002