Page 521 of 740
Atmospher Sci & Global Chg
Staff Awards & Honors
May 2012
Meredydd Evans Joins Committee for Energy Codes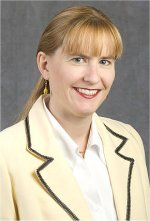 Meredydd Evans
Congratulations to Meredydd Evans, Atmospheric Sciences & Global Change Division, on her invitation to be a part of the steering committee at the International Energy Agency's (IEA) Policy Pathways on Building Energy Codes. The committee of international experts will review draft publications and provide guidance for improvement. As a part of the Sustainable Buildings Center, the IEA launched a research program focused on energy efficiency policies to develop an energy model that assesses the impacts of implementing building energy efficiency policies. The policies include energy savings, CO2 emission reductions, implementation costs and job creation.
"Putting together a sustainable energy future will require expertise on multiple fronts. Building energy codes are a key component in a suite of public policies that support energy efficiency and sustainability. Meredydd's participation on the IEA's energy codes steering committee is a testament to her international recognition as an expert in the energy sustainability field," said Leon Clarke, senior scientist at PNNL's Joint Global Change Research Institute.
Evans is a scientist at the Joint Global Change Research Institute, a partnership between PNNL and the University of Maryland. Fluent in five languages, she is internationally known for work on energy efficiency, building energy codes, and clean energy policies. At PNNL, she is managing a program on international sustainable energy, including efforts on building energy codes, greenhouse gas mitigation and clean energy investments. Evans has a B.A. from Columbia University's Barnard College and an M.A. from Harvard University. She is a leader in building energy efficiency, publishing numerous books, reports and articles on the subject.
---
Page 521 of 740