Page 559 of 1002
Physcial Sciences Division
Staff Awards & Honors
May 2012
Catalysis Team Edits, Contributes to Special Issue on Diesel Emission Control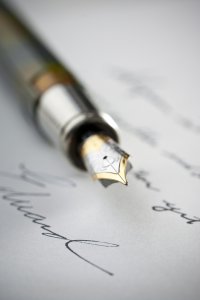 Enlarge Image
Congratulations to Dr. Chuck Peden and Dr. Janos Szanyi at the Pacific Northwest National Laboratory's Institute for Integrated Catalysis on co-editing a recent issue of Catalysis Today. This edition of the prestigious scientific journal focuses on mobile emissions control. The articles are based on a symposium at the 22nd Meeting of the North American Catalysis Society, held in Detroit, Michigan, in June 2011. As co-editors, Peden and Szanyi participated in the reviewing and editing of the 31 articles in the issue.
The other co-editors on this issue were Aleksey Yezerets at Cummins, Inc., Isabella Nova at the Politecnico di Milano in Italy, and Bill Epling at the University of Houston.
In addition, researchers in the Institute for Integrated Catalysis contributed four papers to the issue. The papers described recent results on oxides of nitrogen removal technologies, urea selective catalytic reduction, and NOx storage and reduction catalysis. The papers are:
Characteristics of Pt-K/MgAl2O4 Lean NOx Trap Catalysts by Do Heui Kim, Kumudu Mudiyanselage, Janos Szányi, Haiyang Zhu, Ja Hun Kwak, and Charles H.F. Peden
Deactivation Mechanisms of Pt/Pd-based Diesel Oxidation Catalysts by Michelle H. Wiebenga, Chang Hwan Kim, Steve J. Schmieg, Se H. Oh, David B. Brown, Do Heui Kim, Jong-Hwan Lee, and Charles H.F. Peden
Possible Origin of Improved High Temperature Performance of Hydrothermally aged Cu/beta zeolite catalysts by Charles H.F. Peden, Ja Hun Kwak, Sarah D. Burton, Russell G. Tonkyn, Do Heui Kim, Jong-Hwan Lee, Hung-Wen Jen, Giovanni Cavataio, Yisun Cheng, and Christine K. Lambert
Thermal Durability of Cu-CHA NH3-SCR Catalysts for Diesel NOx Reduction by Steven J. Schmieg, Se H. Oh, Chang H. Kim, David B. Brown, Jong H. Lee, Charles H.F. Peden, and Do Heui Kim
These articles resulted from studies funded by the Department of Energy, Office of Energy Efficiency and Renewable Energy, Vehicle Technologies Program.
---
Page 559 of 1002