Page 951 of 1002
Physcial Sciences Division
Staff Awards & Honors
November 2006
William Weber Named AAAS Fellow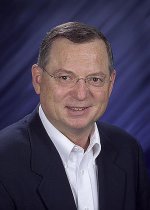 William Weber
Congratulations to William Weber on being elected an American Association for the Advancement of Science Fellow. A Laboratory Fellow, Bill was selected based on his "leadership and innovative research on defects, ion-solid interactions, and radiation effects in ceramics, particularly modeling and simulations of radiation damage processes."
As a researcher and Team Leader for the Material Interfaces Group, Bill is making significant contributions toward understanding and developing models to help scientists and engineers predict the effects of atomic-level defects and radiation on performance in ceramics. This work is critical in areas from environmental remediation, to nuclear power, to space exploration.
Because of his belief in sharing the results of his work with the broader scientific community, Bill has authored or co-authored 4 book chapters, more than 350 peer-reviewed publications and 50 technical reports. He also serves on the Laboratory's Publications Advisory Committee, helping increase the impact and quantity of journal articles and other publications produced.
Bill is also a Fellow in the American Ceramic Society and a member of the Materials Research Society, American Physical Society, Sigma Pi Sigma, Sigma Xi, Böhmische Physical Society, the International Committee on Radiation Effects in Insulators, and the International Committee on Computer Simulation of Radiation Effects in Solids.
---
Page 951 of 1002