Page 271 of 559
Biological Sciences Division
Research Highlights
October 2011
PNNL Chosen as a Premier Proteomics Center for Cancer
Lab resources will benefit the Clinical Proteomic Tumor Analysis Consortium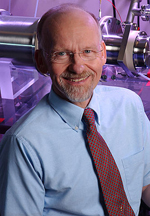 Dr. Richard Smith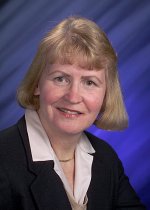 Karin Rodland
Pacific Northwest National Laboratory has been named one of five premier proteomics centers in the nation to study protein changes associated with cancer. The National Cancer Institute, part of the National Institutes of Health, picked the lab as part of the launch of the Clinical Proteomic Tumor Analysis Consortium, or CPTAC.
Cancer Genome Atlas. The goal of their research is to develop biomarkers that can be used to guide personalized therapies for individual patients.

By combining genomic and proteomic information, the CPTAC will be able to characterize the protein changes involved in cancer and identify those that prevent cells from functioning as they should. Researchers will work to identify rare proteins associated with breast, colon, and ovarian cancer to provide more information about cancer cells and how to detect and treat the disease.

See related information in the Tri-City Herald and on the NCI website.
---
Page 271 of 559