Page 602 of 1002
Physcial Sciences Division
Staff Awards & Honors
October 2011
Herman Cho, Scott Chambers, and Dick Smith Continue as Wiley Research Fellows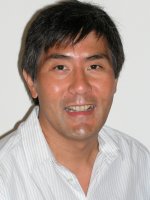 Herman Cho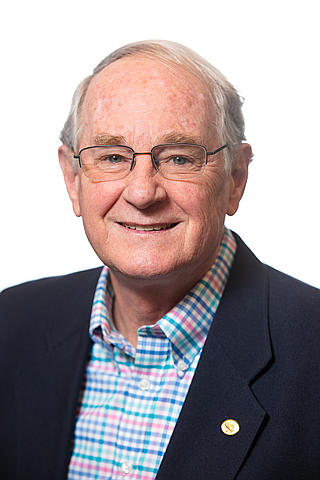 Scott Chambers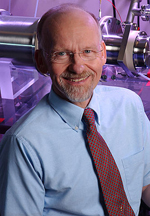 Richard Smith
Congratulations to Dr. Herman Cho, Dr. Scott Chambers, and Dr. Richard (Dick) Smith, of Pacific Northwest National Laboratory on being selected to continue as Wiley Research Fellows. This fellowship is reserved for leading researchers making significant contributions to the development of EMSL beyond their individual research efforts. Such activities include assisting the development of important new capabilities, acting as scientific consultants for users, and helping guide and promote EMSL as a national scientific user facility. In recognition of their work, Cho, Chambers, and Smith can request time on high-demand instruments normally reserved for EMSL staff.
Cho is helping develop the expanded nuclear magnetic resonance (NMR) spectroscopy capability that will be included in EMSL's new Radiochemistry Annex. The spectrometers will provide data about the structures of environmental materials, radionuclides, and chemicals.
"Because of the radioactive samples that will be analyzed, this design is far from the usual NMR lab," said Cho.
Chambers is completing the building of EMSL's next-generation oxygen plasma/ozone assisted molecular beam epitaxy system. This system will enable the growth of oxide films of increasing complexity.
"With this system, we will have greater flexibility in the kinds of complex oxides we can grow, which in turn will create new scientific opportunities," said Chambers.
Smith is leading development of new, broad, pan-omics capabilities that integrate proteomics, metabolomics, lipidomics, and glycomics with genomics capabilities. This includes a new ion mobility spectrometry-mass spectrometry platform and ultrasensitive nanoelectrospray ion source with MS interface. He mentors staff on microfluidics applications and technology.
The Fellows program is named after William R. Wiley. A Laboratory Director at PNNL, he helped take EMSL from an idea to a facility. Wiley felt that EMSL would help the world respond to scientific challenges that depended on fundamental science.
---
Page 602 of 1002