Page 558 of 740
Atmospher Sci & Global Chg
Staff Awards & Honors
July 2011
Elizabeth Malone Appointed to Committee on Himalayan Glaciers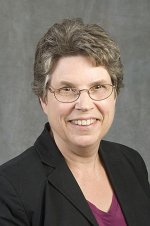 Elizabeth Malone
Congratulations to Dr. Elizabeth L. Malone on being appointed to the Himalayan Glaciers, Climate Change, and Implications for Downstream Populations Committee for the National Research Council. The committee will explore how climate change affects glaciers in the Himalaya, and how that will impact regional water supply systems. Glaciers are at the headwaters of several of Asia's major water systems and have an impact on drinking water, irrigation, food, and hydropower for billions of people.
As a scientist, Malone works on the areas of vulnerability and resilience to climate change. Looking across geographical boundaries, Malone studies the environmental and social aspects of global climate change. Glaciers are a large component of climate change, especially in Asia. Malone has expertise in addressing the impact of glaciers on the water cycle, combined with how precipitation may change in quantity and timing, which come together in the Himalaya. Malone was the principal author on a U.S. Agency for International Development report, Changing Glaciers and Hydrology in Asia: Addressing Vulnerabilities to Glacier Melt Impacts, which assessed how USAID programs could respond to the effects of climate change in this region of the world.
"Dr. Malone has a history of working across disciplines," said Dr. Maggie Walser, NRC study director for the committee. "Her expertise, particularly in the area of the human dimensions of climate change, will be quite valuable as the committee begins its work."
Malone is a scientist at the Joint Global Change Research Institute, a partnership between PNNL and the University of Maryland. The NRC, as part of the National Academy of Sciences, prepares scientific reports and advice for the U.S. government.
Again, congratulations!
---
Page 558 of 740