Page 29 of 278
Advanced Computing, Mathematics and Data
Newsmakers
January 2018
Improving the Recipe for Fracking
Varun Gupta, a scientist with Pacific Northwest National Laboratory's Computational Engineering group, was recently quoted in an article describing an environmentally benign fracking fluid developed for capturing geothermal energy, known as StimuFrac™.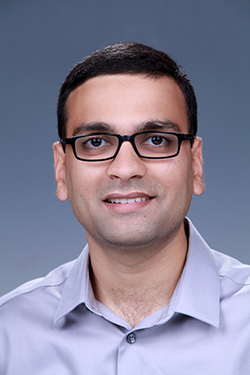 Dr. Varun Gupta
StimuFrac is a carbon-dioxide-activated, rheoreversible fracturing fluid that can enhance permeability through fracturing via volume expansion and gel formation. Notably, it uses significantly less water compared to conventional hydraulic fracturing methods, affording a "greener" alternative.
According to Gupta, who is part of the research team, StimuFrac consistently outperformed conventional fluids used for hydraulic fracturing and "is believed to have lower critical pore invasion pressure that provides further advantage over conventional fracking fluids." While originally developed for geothermal energy, StimuFrac also has potential applications for the oil and gas industry.
StimuFrac currently is available from PNNL for technology transfer and collaborative research.
Read More:
---
Page 29 of 278