Page 416 of 559
Biological Sciences
Research Highlights
October 2008
New Way to Study Electron Transfer Reactions Leads to Hot Paper, Journal Cover
Coupled method enables fluorescent dye use as a molecular probe to study electron transfer dynamics at single-molecule level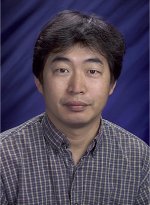 Chenghong Lei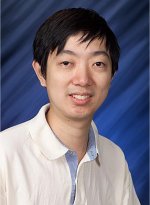 Dehong Hu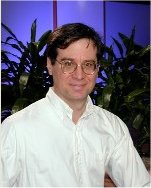 Eric Ackerman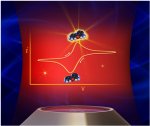 Single-molecule fluorescence spectroelectrochemistry.
Enlarged View
Researchers at Pacific Northwest National Laboratory report a new path to study electron transfer dynamics by coupling single-molecule microscopy with an electrochemical instrument—a potentiostat. This enables them to better understand electron transfer reactions, which in turn could lead to understanding reactions common to biofuel production and solar energy conversion.
Chenghong Lei, Dehong Hu and Eric Ackerman authored "Single-molecule fluorescence spectroelectrochemistry of cresyl violet," which was published as a Hot Article in ChemComm September 19. The journal also published it as an Advance Article, and an illustration of a concept of this work will be featured on a cover issue.
The high-fluorescence quantum efficiency of cresyl violet enables its use in single-molecule fluorescence spectroscopy to study electron transfer processes. For more details about the research, see the PNNL news release "Solo Sparkle: Electron give-and-take lets molecules shine individually on camera."
Acknowledgments: The work was funded by the U.S. Department of Energy Office of Basic Energy Sciences, and part of the research was performed in the Environmental Molecular Sciences Laboratory, a national scientific user facility sponsored by DOE's Office of Biological and Environmental Research and located at PNNL.
Reference: Lei C, D Hu, and EJ Ackerman. 2008. "Single-molecule fluorescence spectroelectrochemistry of cresyl violet." Chemical Communications 43:5441-5652.
---
Page 416 of 559