Page 70 of 734
Atmospheric Sciences & Global Change
Newsmakers
February 2018
Bond-Lamberty, Rasch Contribute to National Academies Reports
Experts from Pacific Northwest National Laboratory—terrestrial ecology scientist Dr. Ben Bond-Lamberty and atmospheric scientist Dr. Philip Rasch—contributed to reports recently released by the National Academies of Sciences, Engineering, and Medicine. The National Academies are the nation's preeminent sources of high-quality, objective advice on science, engineering, and health matters.
Climate Science Special Report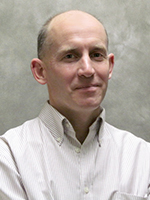 Ben Bond-Lamberty
Bond-Lamberty provided input on the Review of the Draft Climate Science Special Report, which ranked 10th among the National Academies' top 20 most downloaded publications of 2017.
The U.S. Global Change Research Program (USGCRP) is moving toward a sustained assessment process that allows for more fluid and consistent integration of scientific knowledge into the mandated National Climate Assessment, which is conducted every four years. As part of this process, the USGCRP is developing the Climate Science Special Report, which details the current state of science relating to climate change and its physical impacts.
The National Academies assembled the committee members—whose diverse climate science backgrounds span the breadth of topics in the draft report—to provide an independent review. Bond-Lamberty works in College Park, Maryland, at the Joint Global Change Research Institute, a collaboration between PNNL and the University of Maryland. His research focuses on carbon and nutrient cycling in terrestrial ecosystems.
Earth Science and Applications from Space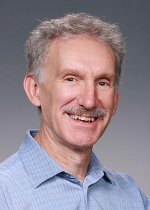 Philip Rasch
Rasch contributed to the 2017-2027 Decadal Survey for Earth Science and Applications from Space. Five study panels completed the bulk of the initial work for the report, which included receiving and analyzing community input. Each panel's collective expertise spanned the report's topical focus areas from science to applications. Rasch, the chief scientist for climate science at PNNL, was a member of the Climate Variability and Change: Seasonal to Centennial panel.
The survey—sponsored by NASA, the National Oceanic and Atmospheric Administration, and the U.S. Geological Survey—is driven by input from the scientific community and policy experts, and will help shape science priorities and guide agency investments into the next decade.
---
Page 70 of 734