Training the Next Generation of Safeguards Experts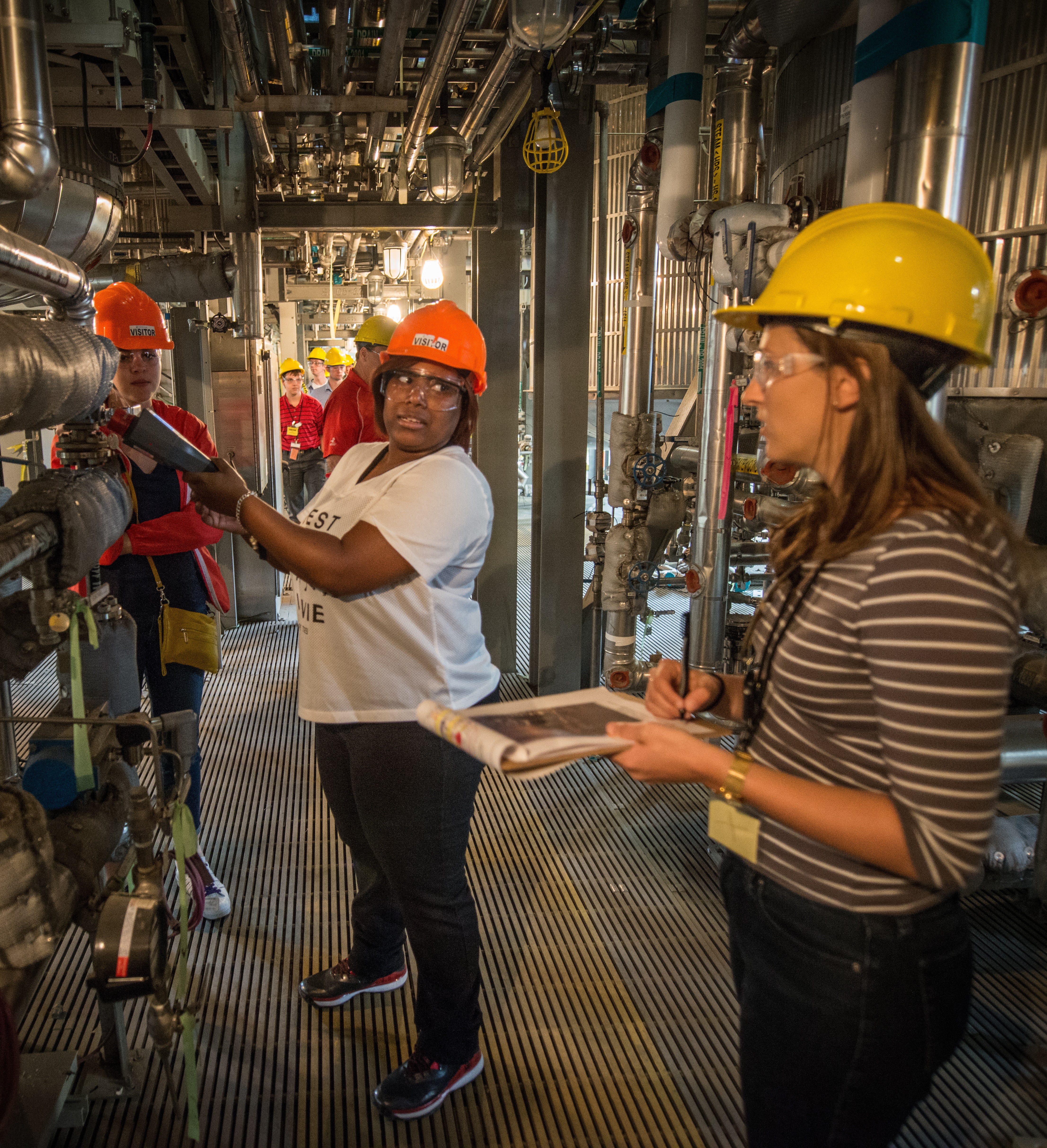 The Safeguards Internship Program is one of a wide range of student opportunities offered at Pacific Northwest National Laboratory. PNNL is seeking several ambitious, high-caliber students for a flexible internship. Students with a background in policy will gain a basic technical understanding to complement their policy experience, while more technically-focused students will gain insight into the policies that impact their technical work.
The growth of nuclear power worldwide requires a strong community of safety, security, and safeguards professionals trained in a combination of disciplines, including:
Nuclear and Engineering Fields
Nuclear Physics
Nuclear Nonproliferation
Health Physics
Applied Mathematics and Statistics
Computer Science
Chemistry
Project Management
Political Science
Our national laboratory, our nation, and our world need skilled professionals to enable us to successfully meet the technical challenges of the future. Students that have a technical background combined with interest and experience in applying their technical skills to policy issues are of particular interest. Multiple students are selected to participate in safeguards internships annually, and a majority of the safeguards assignments are in the Operational Systems & Technology (OST) Division in the National Security Directorate.
Our Internship Program
In addition to the unique opportunity of working at a cutting-edge national research and development laboratory, successful applicants will receive a Certificate of Achievement upon completion of the international safeguards course. Interns may be given the opportunity to extend their stay at PNNL or continue to work hourly during the school year, depending on project needs. Perhaps the most appealing benefit is the opportunity to pursue an exciting career in an innovative atmosphere of discovery.
The specific objective of this internship is to attract and develop talented, creative researchers who will augment the Laboratory's capabilities in key technical areas that can be utilized in solving global challenges in nuclear nonproliferation and international safeguards.
PNNL offers a wide range of education intern programs through our Science and Engineering Education.
We Are Seeking
Students who are U.S. citizens and have either completed their undergraduate program or are in good standing with an accredited college or university graduate program are eligible for the program. Post bachelors, graduate, post masters, and doctoral students are encouraged to apply; students must have a Grade Point Average of 3.25 (out of 4.0) or higher to be eligible. The prospective intern's course of study could be focused in, but not limited to, disciplines that include chemistry, engineering, physics, political science, nonproliferation, or economics.
Technical Knowledge: Demonstrated experience or applied education, and a desire to learn new skills during assignments of limited scope
Level of Responsibility: Performs policy analysis, basic science or engineering tasks contributing to a larger mission with limited oversight either as an individual contributor or working with small groups for multiple projects.
Ability to work independently and with multi-disciplinary and geographically dispersed teams in either support roles or limited leadership roles.
Accountable for conducting and clearly documenting work performed
Effective oral and written communication skills
Any of the following skills could be helpful:
Technical writing
Experience working in research laboratories and practicing sound laboratory safety practices
Foreign language skills
Proficiency with spreadsheets and graphing software
The length of our internships is flexible. Short internships range from 8- to 12-weeks during the summer and longer-term positions last 6 months to 5 years, depending on the internship type.
Safeguards Current Openings
Pacific Northwest National Laboratory needs skilled scientists and engineers to enable us to successfully meet the technical challenges of the future. Specific internships include:
Non-Destructive Evaluations (NDE)
Physics/Nuclear Engineering/Nuclear Chemistry
Electrical Engineering/Electronics
Chemistry/Physics/Engineering
Analytical Chemistry/Engineering
Nuclear Engineering
Radiochemistry
International Relations/Policy
Nonproliferation Analysis
Safeguards Technologies
See a list of Safeguards current openings.