Physical Protection Implementation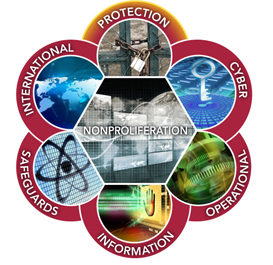 The Physical Protection Implementation group at Pacific Northwest National Laboratory is composed of subject matter experts in the field of industrial and nuclear security and critical infrastructure protection. More specifically, these experts are proficient in physical security systems design, analysis and testing; vulnerability assessments as they pertain to the protection of high value targets and critical assets; and the physical protection of nuclear and other critical assets in all configurations from manufacturing, processing, transportation, storage, and disposal.
The group is also currently providing support to local, state, federal and international agencies, and private industry in the following areas to cover the multiple facets of physical protection from deterrence, denial, detection, response, recapture and recovery.
For more information, contact Cary Crawford at (509) 375-2090.