Cyber Technology & Analysis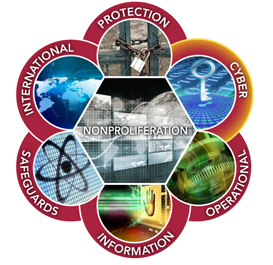 Through our programs supporting the U.S. Department of Energy and the Strategic Partnership Projects (SPP) program, the Cyber Technology & Analysis (CTA) Group interacts with a myriad of government agencies including the Department of Defense, security, law enforcement and intelligence communities. The CTA group has taken a leadership role within the information operations field and is advancing the application of analytic methods, technologies and sciences to meet ever-changing customer requirements. The CTA group assembles multi-disciplinary teams to address cyber security, information assurance, information exploitation, information operations, and infrastructure protection challenges. Staff routinely:
Perform analysis and provide timely technical assessments related to threats to computer systems
Prototype processes to create/improve client analytic processes, and
Actively support, grow and conduct information infrastructure and cyber security programs
Through these and many other efforts, the CTA group focuses on providing expert delivery to national and homeland security challenges. The CTA group's success in applying basic science to priority national programs (science to solutions) demonstrates that research and development initiatives are critical to addressing emerging customer requirements.
For more information, contact Dennis Miller at (509) 372-6112.