Sandy Thompson Selected to Participate on the National Academy of Sciences Committee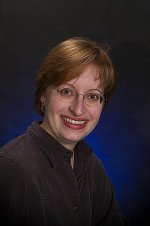 Sandy Thompson
Sandy Thompson, NSD, has been selected to participate on the committee for persistent surveillance: a critical tool for the counter-Improvised Explosive Device (IED) mission for the National Academy of Sciences.
In this ongoing mission, the capacity for persistent surveillance capability is a growing demand. This capability could play a crucial role in the counter-IED mission. In particular, a networked, continuous persistent surveillance capability of areas where IEDs are likely to be emplaced, coupled with technologies such as change detection, could provide a relatively straightforward way for the combat soldier on patrol, the truck driver, or convoy commander to identify potential IEDs, investigate them, and render them safe.
Thompson is a senior research scientist in the International Technology Assessment group. Her interests include social-technical modeling, spatial statistics, Bayesian methodologies, information fusion, linear models, image analysis, survey methodology, sampling, and exploratory data analysis. She has focused primarily on national security issues, including development of image processing algorithms, analysis of biological materials, modeling methodologies, and estimating process reliability. Her current focus is on data and information integration for terrorism applications.
<< Back to Highlights