Steve Mladineo Named Fellow of the Institute of Nuclear Materials Management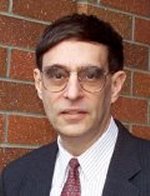 Steve Mladineo
Steve Mladineo, National Security Directorate, joined Pacific Northwest National Laboratory (PNNL) in 1993 and has managed the Nuclear Arms Control and Nonproliferation Product Line, has been the PNNL account manager for DOE Nonproliferation Offices and has also provided technical support to nonproliferation programs at DOE Headquarters. He is currently senior advisor within PNNL's Defense Nuclear Nonproliferation Programs Sector and provides technical support to the Office of National Infrastructure and Sustainability within the Office of International Material Protection and Cooperation at the National Nuclear Security Administration.
He is a long-time supporter of the Institute of Nuclear Materials Management (INMM), having become a regular member of the institute in 1994 shortly after beginning his career with PNNL. He became a Senior Member of the Institute in 2000 and has been active with both the Northeast and Pacific Northwest chapters.
Since joining INMM, Mladineo has demonstrated sustained leadership and commitment. He has served on the Technical Program Committee, has presented papers and chaired many sessions at the annual meetings and has been chair of the Nonproliferation and Arms Control Division since 2000. He has participated in four quadrennial INMM/ANS International Meetings on Facility Operations-Safeguards Interface and served as the general chair of the 2008 International Conference held in Portland, Oregon. Additionally, he was awarded the INMM Meritorious Service Award in 2007.
His experience with the INMM has permitted him to interact with colleagues from a broad cross section of the INMM membership, including international colleagues. The INMM mission aligns with the U.S. Department of Energy's National Security mission as well as the mission of other client-funding sponsors who are represented by PNNL.
<< Back to Highlights