Frank Greitzer Invited to Present at the National Academies Workshop on Usability, Security, and Privacy of Computer Systems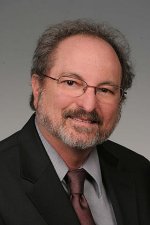 Frank Greitzer
Frank Greitzer, National Security Directorate, was invited to be one of six "provocateurs," selected internationally by the National Science Foundation (NSF) and the National Institute of Standards and Technology (NIST), to participate in planning of, and present to a National Academies workshop on Usability, Security, and Privacy of Computer Systems Workshop held July 20-22, 2009 in Washington D.C. The workshop was organized by the Computer Science and Telecommunications Board (CSTB) of the National Research Council of the National Academies.
The aim of the presentations was to offer provocative or even controversial topics and out-of-the box thinking to stimulate ideas and discussion at the workshop and to help identify future research agendas for participating organizations and government stakeholders. Greitzer's contribution was discussion and presentation material on insider threat modeling, human factors/usability research methodology and metrics, and thoughts on privacy/security considerations relating to human interaction in virtual worlds.
At PNNL, Greitzer leads a R&D focus area of Cognitive Informatics that addresses human factors and social/behavioral science challenges through modeling and advanced engineering/computing approaches. With over 30 years of applied research and development experience in cognitive psychology, human information processing, and user-centered design, his research interests include modeling human behavior with application to identifying and predicting malicious insider cyber activities, modeling socio-cultural factors as predictors of terrorist activities, and human information interaction concepts for enhancing decision making in domains such as intelligence analysis or electric power grid operations. In the area of cyber security, Greitzer serves as a science advisor for PNNL's Information and Infrastructure Integrity Initiative.
In addition to his work at PNNL, Greitzer serves as an adjunct faculty member at Washington State University, Tri-Cities campus, where he teaches courses for the computer science department (interaction design) and for the psychology department (human factors). He also is a member of the Editorial Board of the Journal of Cognitive Informatics & Natural Intelligence.
The National Academies CSTB was established in 1986 to provide independent advice to the federal government on technical and public policy issues relating to computing and communications. It is composed of leaders in the information technology and complementary fields from industry and academia. CSTB conducts studies of critical national issues that recommend actions or changes in actions by government, industry, academic researchers and the larger nonprofit sector. CSTB also provides a neutral meeting ground for consideration of complex issues where resolution and action may be premature.
<< Back to Highlights