Frank Greitzer authored chapters in two recently published books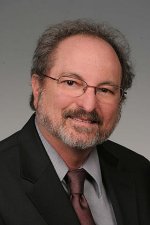 Frank Greitzer
Frank Greitzer authored chapters in two recently published books: Augmented Cognition: A Practitioner's Guide (a Human Factors Society publication) and Intelligent Information Technologies: Concepts, Methodologies, Tools, and Applications (one of 8 volumes in the Encyclopedia of Information Science and Technology, Second Edition). Publications like these directly support one of PNNL's most important desired outcomes: Scientific Excellence.
Greitzer's association with the Augmented Cognition community of interest, which is now a mainstream part of the Human Factors discipline, was made possible by support from DoD and Special Projects market sectors over the last 3-4 years, and it led to at least six publications including this distinctive opportunity/invitation to contribute to the most recent book on the topic of augmented cognition.
"It's taken a couple of years to get this book published and a fair amount of my own time, but it was worth it in my opinion since it helps to demonstrate our status and role in this new field," says Greitzer.
<< Back to Highlights