Staff information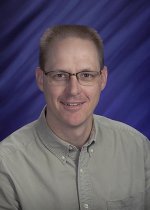 Rick Mahon
Data Lifecycle & Logistics
Engineer
Pacific Northwest National Laboratory
PO Box 999
MSIN: K7-22
Richland, WA 99352
509/375-2841
Send Email
Biography
Rick joined Pacific Northwest National Laboratory in 2001 as a scientist in the Knowledge Engineering group. His professional experience at the Lab ranges from general software development to operations support for the Radiation Portal Monitor project and the Second Line of Defense project.
Currently, he is working on the Data Management team of the Radiation Portal Monitoring project and on the Help Desk for the Second Line of Defense project.
Research Interests
Database Development
Work Flow
Process Improvement
Software Testing
Education and Credentials
M.S., Computer Science, WSU Tri-Cities, MAY 2001.
B.S., Physics, Eastern Oregon University, JUN 1990.