Page 229 of 278
Advanced Computing, Mathematics and Data
Research Highlights
June 2009
PNNL Plays Key Role in Pollution Health Risk Studies Led by OSU
Lab will provide pharmacokinetic model development, bioinformatics support, advisory role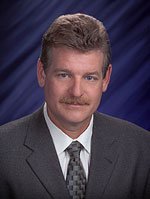 Rick Corley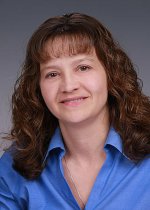 Katrina Waters
Human health risks and impacts of polycyclic aromatic hydrocarbons, or PAHs, will be studied at Oregon State University and Pacific Northwest National Laboratory for the next 4 years. "Polycyclic Aromatic Hydrocarbons: New Technologies and Emerging Human Health Risks," is a new Superfund Research Program funded by the National Institute of Environmental Health Sciences. The $12.4 million program will be housed at OSU.
PAHs on the Rise. Polycyclic aromatic hydrocarbons result from many forms of combustion, including diesel engines, automotive exhaust, coal burning, grilling of meat and cigarette smoking. They've been studied for years, and their impacts had been thought to be declining until just recently. Asia is now burning a billion tons of coal each year, causing air pollution that is reaching the United States in less than a week.
Addressing PAH Risk. The health risks posed by PAHs are a real concern for humans, because they can cause cancer, and the potential for exposure is increasing. Within this new program, scientists will perform basic research on the health effects of PAHs that will help policymakers better address the risks they pose.
Program Leadership. Principal investigator of the program is Dr. David Williams at OSU. Dr. Richard Corley, a PNNL Laboratory Fellow, is deputy director. Corley also leads a $1.6-million project that will be the first attempt to construct a physiologically based pharmacokinetic (PBPK) model for application to multiple species, including mouse and human. PBPK modeling is used in pharmaceutical research and development and in health risk assessment to predict the absorption, distribution, metabolism and excretion of a compound in humans and other animal species.
PNNL scientist Dr. Katrina Waters leads the Statistics and Bioinformatics Research Support Core. The core, which will receive $1.8 million over the 4 years, will provide a centralized plan for management, analysis and integration of research data that will be used by several of the program's research projects and cores. Dr. Joel Pounds, a senior scientist in toxicology at PNNL, is on the program's Internal Advisory Committee.
---
Page 229 of 278