Page 253 of 278
Advanced Computing, Mathematics and Data
Research Highlights
October 2008
New Cray Computer Broadens Potential of High-Performance Computing
Pacific Northwest National Laboratory's new Cray XMT was showcased in the Fall 2008 issue of SciDAC Review. The Cray XMT provides an alternative platform for addressing computations that stymie current HPC systems, holding the potential to substantially accelerate data analysis and predictive analytics for many complex challenges in energy, national security, and fundamental science that traditional computing cannot do.
PNNL's Daniel Chavarria-Miranda, Deborah Gracio, Andres Marquez, Jarek Nieplocha, Chad Scherrer, and former staff member Heidi Sofia contributed to the article. Other contributors include David Bader and Kamesh Madduri, Georgia Institute of Technology; Jonathan Berry and Bruce Hendrickson, Sandia National Laboratories; Kristyn Maschhoff, Cray, Inc.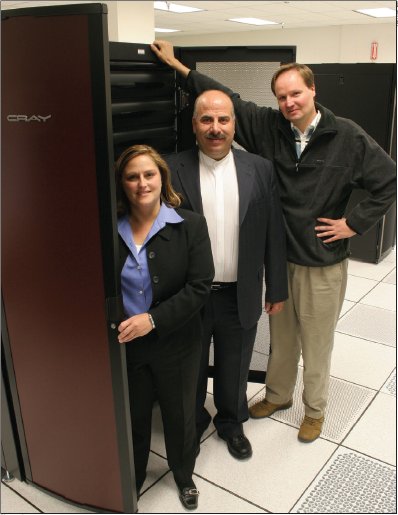 Read the full article:
Cray XMT Brings New Energy to High-Performance Computing
.
---
Page 253 of 278