Page 23 of 278
Advanced Computing, Mathematics and Data
Research Highlights
February 2018
Lumsdaine Honored with 2018 Better Scientific Software Fellowship
Andrew Lumsdaine, Chief Scientist of the Northwest Institute for Advanced Computing, a collaborative center established by Pacific Northwest National Laboratory and the University of Washington in 2013, recently joined the inaugural class of Better Scientific Software Fellows. Known as BSSw, the Better Scientific Software community comprises international researchers, practitioners, and stakeholders from national laboratories, academia, and industry dedicated to advancing computational science and engineering and related technical computing areas. The BSSw Fellowship Program was launched to recognize leaders and advocates of high-quality scientific software, especially to promote best practices, processes, and tools for improving productivity and enhancing software sustainability. As part of the award, Lumsdaine will receive $10,000 to establish an activity that promotes better scientific software in his focus area: Practices for High-Performance and High-Quality Scientific Software in Modern C++.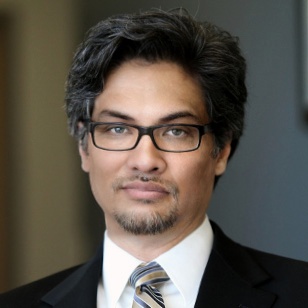 Andrew Lumsdaine was named to the inaugural class of Better Scientific Software Fellows.
"Since joining PNNL and NIAC in 2016, Andrew has been an important bridge between the high-quality computer science research happening at the laboratory and the work being done at the University of Washington," explained Nathan Baker, Advanced Computing, Mathematics, and Data Division Director. "His enthusiasm for and advocacy of CSE-related research, especially impacting extreme-scale systems, perfectly intersects the areas that BSSw aims to reach with its Fellows Program. It is a notable honor to see Andrew join the BSSw Fellows and begin a new avenue of outreach."
Lumsdaine was one of four elected to the inaugural 2018 BSSw Fellows class along with four honorable mentions. The group was recognized during the Exascale Computing Project 2nd Annual Meeting, held on Feb. 6-9, 2018, in Knoxville, Tenn.
Lumsdaine is an internationally recognized computer scientist whose research addresses important fundamental questions regarding the development of high-performance, scalable applications and algorithms and parallel programming models, libraries, and tools for supercomputers that maximally impact scientific discoveries. He also is active in standardization efforts with important contributions to the C++ programming language, Message Passing Interface specification, and the Graph 500. In addition to his role at NIAC, Lumsdaine is a PNNL Laboratory Fellow and an affiliate computer science professor at UW.
Related:

---
Page 23 of 278