Frontiers in Global Change
Dr. Thanos Nenes
Aerosol-Cloud Interactions: The Elusive Component of Climate Change
Dr. Thanos Nenes
Professor & Georgia Power Faculty Scholar, School of Earth & Atmospheric Sciences, School of Chemical & Biomolecular Engineering, Georgia Institute of Technology, Atlanta, GA
Thursday, August 1, 2013
EMSL Auditorium
10:00AM
The effect of human activities on climate is one of the most important issues facing society. Humans influence climate in many ways. Emissions of greenhouse gases (GHGs) tend to warm climate, by reducing the amount of infrared radiation that is emitted to space. Increased levels of suspended atmospheric particles ("aerosols") exert a net cooling effect by directly scattering and absorption of solar radiation (the "aerosol direct climatic effect"). Aerosols also affect clouds by acting as the seed for droplet (or ice crystal) formation; polluted clouds tend to have more droplets than their pristine counterparts, and affect their reflectivity, size, lifetime and ability to precipitate. It is thought that aerosol impacts on clouds (known as "aerosol indirect climatic effects") have a net cooling effect on climate.
Despite their importance, aerosol impacts on clouds constitute one of the most uncertain components of climate, significantly affecting predictions of climate sensitivity to GHG levels. This uncertainty originates largely from the complex and multi-scale nature of aerosol-cloud interactions, which truly challenges the description of all processes involving aerosols and clouds. A major focus of our research is to improve the description of aerosol-cloud interactions in climate model frameworks through a combination of observations, theory and modeling. We will present key findings and demonstrate how modeling can be combined with in-situ observations to constrain process uncertainty. We will also demonstrate new approaches (based on adjoint sensitivity analysis) to quantitatively understand sources of variability in model simulations, and the spatiotemporal sensitivity of cloud parameters & processes to aerosol.
---
Dr. Antonio Busalacchi
Impact of Climate Change on Global Viticulture
Dr. Antonio J. Busalacchi
Director, Earth System Science Interdisciplinary Center
Professor, Atmospheric and Oceanic Science University of Maryland
Monday, June 24, 2013
Battelle Auditorium
10:00AM
This presentation will discuss the observed climate-induced changes to date and those projected in 2050 and 2100 for 24 of the world's major wine-producing regions. As viticulture is extremely sensitive to changes in temperature, precipitation, solar insolation, runoff, and humidity, grape growing and the overall quality of wine is thought to be seriously impacted by climate change. This presentation will review the various stages of grape phenology, the impact of climate on grape development in both the old and new world, and what changes may be expected for the wine industry over the next 50-100 years.
---
Dr. Cynthia Twohy
Saharan Dust and Tropical Convection
Dr. Cynthia Twohy
Professor, College of Oceanic and Atmospheric Sciences Oregon State University, Corvallis, OR
Thursday, June 6, 2013
EMSL Auditorium
10:00AM
The Saharan Air Layer has been observed to influence hurricane development over the tropical Atlantic, and Saharan dust particles have been found within cirrus anvil crystals there. Dust particles are known to act strongly as heterogeneous ice nuclei and have been found to dominate ice crystal residuals in cirrus clouds in the Northern Hemisphere. However, interactions between dust layers and the microphysical and dynamic properties of tropical clouds are not well understood. Additionally, tropical storms themselves may influence the distribution and loading of dust within the atmosphere, with impacts on climate and ocean biogeochemistry. Radiative impacts of heterogeneous dust nuclei will depend on how much of it reaches upper levels in storms.
We studied interactions between Saharan dust and tropical convective systems using airborne measurements and the RAMS cloud-resolving model. Simulations of small storms and tropical cyclones were initialized with actual field data from the NAMMA field program. Dust particles were allowed to act as cloud condensation nuclei and ice nuclei to see how the competing effects manifested. Tracking of dust mass throughout storms was implemented, so the location of dust and how much was removed through precipitation could be assessed. Results are discussed in relation to field measurements of dust in the anvil region, as well as tropical storm development and evolution.
---
Dr. Spyros Pandis
Atmospheric Nanoparticles, Air Quality and Climate Change
Dr. Spyros Pandis
Professor, Chemical Engineering Department University of Patras, Greece
Professor, Chemical Engineering and Engineering and Public Policy Carnegie Mellon University, Pittsburg, PA
Tuesday, April 30, 2013
EMSL Auditorium
10:00AM
The human development of our planet has a variety of negative impacts on the composition of its atmosphere at every scale — locally, regionally, and even globally. One of these dramatic changes has been the increase in the mass concentrations of sub-micrometer particles by one to sometimes two orders of magnitude over populated areas in the Northern Hemisphere. These atmospheric aerosols can cause serious health problems, reduce visibility, contribute to acidic deposition and material damage, and are also cooling the planet by reflecting sunlight back to space.
Atmospheric particles may be emitted directly, but the majority of the mass of the small particles is formed in the atmosphere by transformation of gaseous emissions such as sulfur oxides, nitrogen oxides, and volatile organic substances. Some of the particles' sources are anthropogenic, but nature can be a significant contributor of some components. The particles over a given area can be of local origin, but they may have traveled thousands of kilometers to get there. Atmospheric chemistry occurs within a fabric of complicated atmospheric dynamics and physics. This interplay often results in nonlinear and often counterintuitive changes of the system when anthropogenic emissions change. A major goal of our research has been to gain a predictive understanding of the physical and chemical processes that govern the dynamics, size, and chemical composition of atmospheric aerosols. To illustrate the advances in the experimental techniques and theoretical tools in atmospheric aerosol science we will focus on the origins of particles smaller than 100 nm and their role in the energy balance of our planet.
---
Dr. Chris Field
Climate Change: Managing the Risks of Extreme Events and Disasters
Dr. Chris Field
Director, Department of Global Ecology, Carnegie Institution for Science
Friday, April 5, 2013
EMSL Auditorium
10:00AM
Historically, risks from climate-related events are concentrated in extreme events. Adaptations to average conditions require a wide range of strategies and investments. Whether or not these adaptations to average conditions address the full range of challenges, they tend to manage the risks from business as usual. The record for the effectiveness of adaptation strategies for managing the risk of historical extremes is mixed, with examples of success and failure. One implication of the concentration of risks in the extremes is that many of the lessons from the past can help inform choices for the future, especially when informed by the latest science. In its 2012 Special Report, the Intergovernmental Panel on Climate Change concluded that "A changing climate leads to changes in the frequency, intensity, spatial extent, duration, and timing of extreme weather and climate events, and can result in unprecedented extreme weather and climate events." Existing data indicate increases over the last 50 years in several kinds of climate extremes, including high temperatures, the fraction of precipitation falling in the heaviest events, and extremes associated with high sea levels. Some parts of the world have seen increases in the length or severity of droughts. Climate models project continuing changes in these extremes. There is a wide range of opportunities for reducing disaster risk and improving disaster response. The most effective options tend to produce both immediate benefits in sustainable development and long-term benefits in reduced vulnerability. Solutions that emphasize a portfolio of approaches, multi-hazard risk reduction, and learning by doing, offer many advantages for resilience and sustainability. Some options may require transformation, including questioning assumptions and paradigms, and stimulating innovation. Many of the greatest challenges in designing effective adaptation strategies stem from the historical isolation of policies, organizations, and government agencies for dealing with climate, disasters, and economic development. For the future, the recognition that climate change adaptation, disaster risk reduction, and sustainable development are all aspects of the same grand challenge can open a wide range of important opportunities.
---
Dr. Anthony S. Wexler
Statistical Mechanics of Solutions and Surfaces
Dr. Anthony S. Wexler
Professor, Mechanical and Aerospace Engineering; Civil and Environmental Engineering; Land, Air and Water Resources, University of California, Davis
Tuesday, February 26, 2013
EMSL Auditorium
10:00AM
An accurate and fundamental description of the bulk and surface composition and phase state of aerosol particles will help us understand how they interact with gas phase atmospheric compounds and radiation, and how they activate into clouds.
BET sorption isotherms are well known to describe surface sorption thermodynamics, but less well known is that BET also describes highly concentrated solutions where the "solvent," say water, sorbs to the "solute," say a water soluble organic, like glycerol. BET employs a single sorbed monolayer and a single "mulitlayer." In recent work we extended BET to an arbitrary number of monolayers, a mulitlayer, and a Debye-Huckel term. This new set of equations describes solution activity over the full concentration range from pure solvent to pure solute with remarkably few parameters. These parameters' values are related to the solute and solvent size and dipole moment. In 1998, Ally and Braunstein at ORNL extended BET to an arbitrary number of solutes. We have accomplished the same for our multiple monolayer model and have shown when it is equivalent to ZSR, the mixing model used in most aerosol thermodynamics models.
Since our extended BET isotherm is inherently surface-based and incredibly successful at modeling solutions, it should be able to model surface tension too. Applying similar sorption thermodynamics tools, we have derived the first equations that describe surface tension of solutions that contain electrolytes or organics and that are accurate over the full concentration range. Again, very few parameters are required for each solute.
In the talk, I will explain how we obtained both solution and surface isotherms and show comparisons between the model and predictions. Ultimately, these isotherms will be incorporated into our E-AIM thermodynamics website so that users worldwide can easily calculate the bulk and surface properties of the aqueous and organic phases of aerosol particles.
---
Dr. V. (Ram) Ramanathan
Short-lived Climate Pollutants
Dr. V. (Ram) Ramanathan
Distinguished Professor of Atmospheric and Climate Sciences Scripps Institution of Oceanography, University of California at San Diego
Tuesday, August 7, 2012
EMSL Auditorium
10:00AM
Global warming is likely to exceed 2 C by 2050. Mitigation of Carbon Dioxide, by itself, is not sufficient to ward off this near-term risk. Mitigation of four short-term climate warming pollutants has the best chance for protecting the planet from going past the threshold for unmanageable climate changes in our lifetime. It is because of this recognition that the US and 15 other nations have formed the Climate and Clean Air Coalition. The seminar will describe the recent scientific developments that led to this remarkable development, the immense regional co-benefits in terms of avoided deaths and crop damages, and field studies in rural South Asia and Africa that can serve as flagships for near-term mitigation of global warming.
---
Dr. Chris Bretherton
Boundary Layer Cloud, Aerosol, Entrainment, and Climate
Dr. Chris Bretherton
Professor, Atmospheric Sciences & Boeing Endowed Professor in Applied Mathematics
Wednesday, July 11, 2012
EMSL Auditorium
10:00AM
The response of boundary layer cloud to anthropogenic changes in aerosol concentration is an important issue for climate change. For stratocumulus clouds, an important aspect of the response is changes in turbulent entrainment of dry air from aloft. We illustrate the nature and importance of entrainment feedbacks using large-eddy, and mixed layer simulations of marine stratocumulus-topped boundary layers. Wang et al. (2011) found that in comparison with PNNL's superparameterized version of CAM, the default CAM5 parameterizations excessively thicken marine stratocumulus as aerosol concentrations increase, causing a strong aerosol indirect effect. We show a comparison of LES and single-column simulations of an idealized stratocumulus to trade cumulus transition that gives the same result, and that may provide a nice model problem for improving the representation of aerosol-cloud-entrainment interaction in CAM5.
---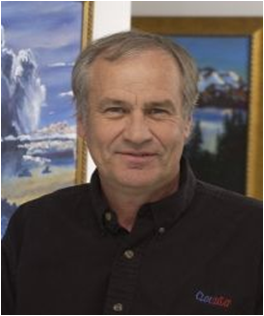 Dr. Graeme L. Stephens
Clouds, Aerosol, Radiation and Rain — Insights Gained from Global Satellite Observations
Dr. Graeme L. Stephens
Center for Climate Sciences
Jet Propulsion Laboratory
California Institute of Technology
Tuesday, May 8, 2012
EMSL Auditorium
10:00AM
The cloud systems of our planet fundamentally shape our climate in the way they affect the flow of radiation in and out of the planet and in the way they connect key processes together to form the hydrological cycle. Despite the many years of cloud observations from space, we have not gained much insight into these key roles. Information about cloud particle size from satellite radiometers, for example, has been derived now for more than two decades but we still have not convincingly determined if this information is in fact related to real cloud physical properties. Nevertheless correlation between this remote sensing particle size information and aerosol content now serves as a basis for parameterization of the so-called indirect effects in climate models, a key tuning knob of model sensitivity. Similarly we have also observed precipitation from space for many years but have not been able to tie these observations to actual cloud physical processes and thus precipitation observations alone offer little real insight into how precipitation is likely to be shaped by the broader environment in which it forms. In this talk the more recent observations from the A-Train of satellites will be reviewed and it will be argued that combinations of data from radar, lidar and radiometers now provide the tools to advance understanding moving beyond these past limitations. The microphysical content of satellite observations will be revealed and the ability to probe into the rain formation processes will be highlighted. These new insights will also be overlain on the performance of current climate models and the predictions of precipitation change associated with global warming.
---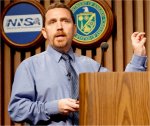 Dr. Benjamin Santer
A Life in Climate Science: From Identification of a "Discernible Human Influence" on Climate to Identification of the "Top Ten" Climate Models.
Dr. Benjamin Santer
Chief Science Officer and Principal Investigator
Program for Climate Model Diagnosis and Intercomparison
Lawrence Livermore National Laboratory
Wednesday, September 28, 2011
EMSL
10:00AM
Human-caused climate change is not a hypothetical future event. It is real, and we are experiencing it in our lifetimes. Despite compelling evidence of human effects on global climate, there is a continuing need for scientists to explain "how we know it's us." The first part of my talk will briefly summarize the scientific underpinning for "discernible human influence" conclusions of the Intergovernmental Panel on Climate Change. I will show that that the climate system is telling us an internally- and physically-consistent story. The message in this story is that observed changes in many different (and independently-measured) aspects of the climate system cannot be explained by natural causes alone.
Studies of the causes of climate change frequently rely on computer models of the climate system. Such models are the only tools we have for attempting to understand the size (and geographical and seasonal distribution) of the climate changes we are likely to experience over the 21st century. But not all computer models show equal skill in capturing key features of present-day climate. Should models with higher skill in reproducing today's climate be regarded as more trustworthy predictors of 21st century climate change? Is it easy to identify the "top 10" climate models in the world? How should decision-makers—and scientists interested in studying the impacts of climate change—use and interpret information on the strengths and weaknesses of different climate models? Can we find clever ways of reducing uncertainties in projections of future climate change? These are a few of the questions that will be addressed in the second part of my talk.
---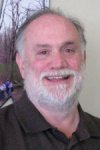 David Schimel
Continental-Scale Analysis of Terrestrial Carbon Exchange: Combining Models and Observations
David Schimel
Chief Science Officer and Principal Investigator
National Ecological Observatory Network (NEON, Inc.)
Boulder, Colorado
Tuesday, June 21, 2011
Battelle Auditorium
1:00PM
Research Highlight: "Carbon Cycle Expert Presents Progress on Climate Modeling "
Understanding the current biological carbon budget is important for understanding the entire carbon budget. Equally important is understanding the climate sensitivity of terrestrial carbon exchange. Locally, climate sensitivity of carbon exchange can be measured and modeled, but different sites and systems respond very differently. Because of this heterogeneity, extending carbon cycle knowledge to the continental and global scales is extraordinarily difficult. The National Ecological Observatory is being built to enable understanding and forecasting of change to ecosystem services, including the carbon cycle. It includes a systematic approach to observations, sampling and extrapolation using models.While the development of a continental carbon/water/energy exchange model is very much a work in progress, I will discuss the strategy and progress to data.
---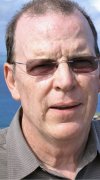 David Randall
"What can super-parameterization teach us about the tropical climate system?"
David Randall
Professor of Atmospheric Science, Colorado State University
Director of the Center for Multiscale Modeling of Atmospheric Processes
Thursday, March 17, 2011
EMSL Auditorium
9:00AM
Research Highlight: "World-renowned Expert Discusses Super-Parameterization"
The super-parameterized Community Atmosphere Model (SP-CAM) uses a simplified cloud-resolving model in place of the conventional parameterizations of the CAM. The SP-CAM produces more realistic variability than the standard CAM, although the mean state is less realistic in the northern summer. Coupling with an ocean model leads to major improvements of the basic state, and further improvements of the variability as well. Results are analyzed to understand the mechanisms involved. Particular attention is given to the Asian monsoon and tropical waves.
---
Tom Ackerman
"Synoptic Classification and Related Cloud Structures: A New Approach to Atmospheric Analysis and Climate Model Evaluation"
Department of Atmospheric Sciences
University of Washington
Tuesday, September 7, 2010
Columbia River Room
9:30AM
We have developed an automated classification technique that combines European Centre for Medium-range Weather Forecast analysis data and vertically pointing millimeter wavelength cloud radar observations to identify commonly occurring atmospheric patterns or states and associated cloud profiles (Marchand et al., 2006, 2009). The atmospheric states are defined only by large-scale, synoptic variables such that, once defined, these states can be used to composite climate model output. Millimeter-wavelength cloud radar observations of clouds are used to ensure that each state is statistically robust and unique. We have applied this technique at the SGP site and the TWP site in Darwin. This talk will focus on the methodology and the preliminary results from the Darwin analysis. The technique identifies five atmospheric states: a westerly monsoon, an easterly monsoon, suppressed convection, very dry conditions, and isolated convection. We use these states as the basis for compositing precipitation rate, liquid water path, and Madden-Julian Oscillation phase to further understand the meteorology of each state. Applications to climate model evaluation will be discussed using analysis results from the SGP and model results from the Multi-scale Modeling Framework (MMF).
---
The Frozen Ocean of Snowball Earth
Stephen Warren
Presentations
The Frozen Ocean of Snowball Earth (1MB)
Black carbon in Arctic snow and its effect on surface albedo (47MB)
—PDF Version (7MB)
Source Attribution of Light Absorbing Aerosol in Arctic Snow (7MB)
Internationally recognized climate scientist Dr. Stephen Warren, recently back from the Antarctic, speaks about climate physics and climate change in polar regions. Dr. Warren is known for his groundbreaking research in the interaction of solar radiation with snow, clouds, and sea ice, and their role in climate. His work has driven the understanding of how black carbon (soot) particles affect the Arctic climate.
Dr. Warren is uncommonly innovative and prolific. He received a Special Creativity Award from the National Science Foundation. He has been designated a Highly Cited Author by the Institute for Scientific Information, with 100+ publications that have been cited more than 6,000 times. He's a Fellow of the American Meteorological Society and of the American Association for the Advancement of Science. He received his Ph.D. from Harvard University and has been at the University of Washington since 1982.
Monday, November 2, 2009
EMSL Auditorium
2:00 PM - 3:00 PM
---
The seminar series features innovative and strategic speakers from industry, government, and academia discussing novel ideas and advancements in climate change and carbon management.
The Role of Solar Absorption in Climate and Climate Change
Bill Collins
Noted climate scientist Dr. William Collins, from Lawrence Berkeley National Laboratory, speaks about the fundamental role of solar absorption in climate change and ways to address it in the next generation of climate models.
Monday, June 8, 2009
EMSL Auditorium
1:30 PM - 2:30 PM
---
Policy-Relevant Science to Help Solve the Carbon-Climate Problem
Topics that will be addressed:
What's the current state of climate change?
How is deforestation contributing to global warming?
What are our options for stabilizing the climate?
Geoengineering: controversial but potentially promising
How are we using global climate models to answer policy questions?
Ken Caldeira
Dr. Ken Caldeira will speak on global climate change and options for stabilizing it at the inaugural Frontiers in Global Change Seminar Series. Caldeira is from the Carnegie Institution's Department of Global Ecology and is a Professor at Stanford University. He has studied issues such as ocean acidification, intentional intervention in the climate system, mass extinction events in Earth's geologic history, and the scale of change needed to address our current climate/carbon problem. Calderia was named a "Hero Scientist of 2008" by New Scientist magazine. He contributed to assessments by the Intergovernmental Panel on Climate Change, which won the 2007 Nobel Peace Prize. He has also provided technical support to negotiating teams for the U.S. government and the Intergovernmental Oceanographic Commission. His research has been reported widely in journals, mass media, and social media.
Tuesday, March 17, 2009
EMSL Auditorium
9:30 AM - 10:30 AM
---