1965
Battelle assumed management of the federal government's research laboratories on the Hanford Site on January 4. More than 2,200 former General Electric employees joined Battelle, forming Pacific Northwest Laboratory.
Sherwood Fawcett was named laboratory director.
The first private research contract, sponsored by The Tri-City Nuclear Industrial Council, was signed in May.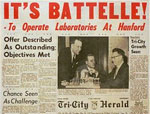 1967
The 120-square-mile Arid Lands Ecology Reserve was designated as a preserve; Pacific Northwest Laboratory takes over management and study of the reserve.
Fred Albaugh becomes the second Laboratory director.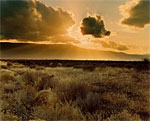 1969
Pacific Northwest Laboratory was the only Northwest organization chosen by the National Aeronautics and Space Administration, NASA, to analyze lunar material collected from the entire Apollo program.
1971
President Richard Nixon visited Pacific Northwest Laboratory in September.
Ron Paul was named Laboratory director.

1972
Void metal composite, a unique porous material developed by Pacific Northwest Laboratory researchers, won a prestigious R&D 100 award. The composite permits the formation of a "living union" between bone tissue and prosthetic devices
1973
The Marine Research Laboratory opened in Sequim, WA.
Ed Alpen was named Laboratory director.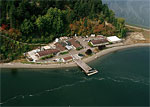 1975
Life Sciences Laboratory is dedicated in Richland, WA.
Tommy Ambrose was named Laboratory director.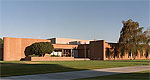 1979
Pacific Northwest Laboratory photographers documented a major solar eclipse.
Moonlight Express, a robotic mouse created by researchers at Pacific Northwest Laboratory, won a national competition for robotic capabilities.
Doug Olesen was named Laboratory director.

1980
Immediately after Mount St. Helens erupted, Pacific Northwest Laboratory researchers began collecting and analyzing samples of ash to determine potential environmental and health impacts.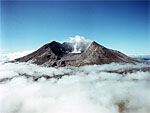 1982
A glassy stainless steel coating with corrosive-resistant properties comparable to titanium was developed. The coating can be applied to nearly any metal surface.
1984
Bill Wiley was named the seventh Laboratory director.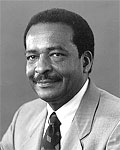 1986
The Laboratory's DC-3 aircraft collected air samples of the fallout from the Chernobyl nuclear accident.
The Molecular Science Research Center was established and opened in interim facilities.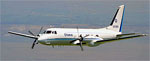 1987
An eight-year effort was completed to assess the environmental impacts of alternative methods for the disposal of defense wastes at the Hanford Site, resulting in a record of decision on the Hanford Defense Waste Environmental Impact Statement.
1988
The concept of the Environmental Molecular Sciences Laboratory was launched.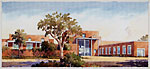 1990
The Q-Endoscreen test was developed to help physicians and veterinarians identify Q fever, a highly infectious disease that previously had been nearly impossible for doctors to diagnose. This technology won an R&D 100 award.
1993
Director Bill Wiley, national laboratory officials, President Clinton and Vice President Al Gore signed a historic agreement between the Big Three automakers and the federal government. The effort is aimed at producing a cleaner, more efficient automobile. Pacific Northwest Laboratory took the lead for developing the superplastic-forming technology to meet new mileage emissions and recycling goals.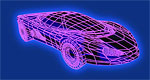 1994
Construction of the $230-million Environmental Molecular Sciences Laboratory began.
The Arid Lands Ecology Reserve was renamed the Fitzner/Eberhardt Arid Lands Ecology Reserve. Dick Fitzner and Les Eberhardt, scientists dedicated to animal research on the Reserve, died in a plane crash while studying wildlife near Yakima, WA, in 1992.
Bill Madia was named Pacific Northwest Laboratory's eighth director.
1995
The Laboratory officially changes its name to Pacific Northwest National Laboratory.
1996
Pacific Northwest National Laboratory staff members earn the Laboratory's 34th R&D 100 Award since 1965.
Energy Secretary Hazel O'Leary and others dedicate the William R. Wiley Environmental Molecular Sciences Laboratory in October.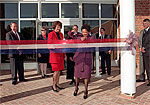 1997
The Material Identification System and the Ultrasonic Pulse Echo instrument, technologies developed at Pacific Northwest National Laboratory, were provided to customs inspectors in Eastern Europe and former Soviet Union republics to reduce smuggling and terrorism.
1998
Pacific Northwest National Laboratory is awarded seven R&D 100 awards, the most the Lab has ever received in a single year.
The Pacific Northwest Center for Global Security is established to coordinate nuclear nonproliferation programs, research and policy work within the Lab and throughout the region.
1999
Researchers begin developing a combined optical and magnetic resonance microscope that allows scientists to study live cells.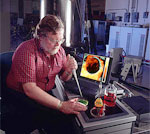 2000
Lura Powell is named Pacific Northwest National Laboratory's director.
For the third consecutive year, the Department of Energy awards Battelle the highest possible rating for its performance operating PNNL.
The Laboratory launches its Biomolecular Networks Initiative (BNI), a multidisciplinary research program that integrates molecular biology, biochemistry, physics, mathematics, and computer science to understand complex biological systems.
2001
Pacific Northwest National Laboratory staff members earn four R&D 100 Awards, bringing the total to 58 since 1965.
Discover Magazine recognizes the Laboratory with a Discover Magazine Innovation Award for the Lab's cellular research work and a grant from the Christopher Columbus Foundation, the magazine's highest honor, for the Lab's landmine detection technology.

2002
Pacific Northwest National Laboratory received the world's largest, highest-performance nuclear magnetic resonance spectrometer—a first-of-its-kind 900-megahertz wide-bore system developed by Oxford Instruments and Varian Inc.
Oregon State University and PNNL agreed to form a research and educational center, called the Microproducts Breakthrough Institute, to develop and help market advances in the emerging and highly promising field of microtechnology.
2003
Leonard K. Peters was named Pacific Northwest National Laboratory's director.
Two PNNL environmental technologies, a remote sensing application for monitoring rangeland and a sensor to help design more fish-friendly hydroelectric dams, received Business Achievement Awards from the Environmental Business Journal.

2004
Portable Acoustic Inspection Devices, which examine and inspect containers non-invasively, are developed for use by import/export controllers and U.S. enforcement communities involved in drug interdiction and counterterrorism.
Radiation portal monitors are used at ports of entry around the country to scan for and detect the presence of nuclear and radiological materials.

2005
Pacific Northwest National Laboratory launched the Institute for Interfacial Catalysis (IIC) to encourage collaboration among catalysis researchers across the country and bridge the gap from fundamental catalysis research to process application.
PNNL is awarded our 67th R&D 100 award for the Morning Report: Advanced Proactive Safety and System Monitoring Tool, used to analyze large datasets collected by onboard aircraft instruments.
2006
Pacific Northwest National Laboratory staff members earn five R&D 100 awards, bringing the total to 71 since 1963.
PNNL is recognized with four FLC awards for the laboratory's development and commercialization of bioactive thin-film coatings for surgical implants, a brachytherapy seed cancer treatment process, Starlight information visualization system software, and SAMMS, a process for removing mercury and other toxic chemicals from the environment.
2007
PNNL and two Chinese institutes establish the International Consortium for Clean Energy to advance the science to use coal cleanly and more economically.
On a list commissioned by Fortune Magazine, PNNL is recognized as one of 20 great employers for new college graduates.
Also, nine scientists—the most selected from PNNL in a single year—are named Fellows of the American Association for the Advancement of Science.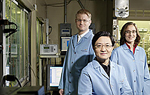 2008
Mike Kluse assumes the position of Director of PNNL in May, after serving approximately 16 months as Interim Director.
The largest construction effort in PNNL history—the Capability Replacement Laboratory project—proceeds. Construction begins on the Biological Sciences Facility and Computational Sciences Facility, and continues on the Physical Sciences Facility. Also, PNNL and Washington State University dedicate the jointly developed Bioproducts, Sciences, and Engineering Laboratory.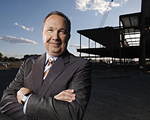 2009
The $22.5-million Center for Molecular Electrocatalysis was established to pursue advanced research in energy.
A joint carbon capture and storage science & technology program with the Chinese Academy of Sciences and the National Energy Technology Laboratory was created.
PNNL was awarded stewardship of the Defense Department's Center for Adaptive Supercomputing Software—Multi-Threaded Architectures.
Two new laboratories—the Biological Sciences Facility and the Computational Sciences Facility—were opened.