Clean Technology Innovations in the TCRD
Presenters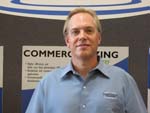 Infinia
Peter Brehm, Vice President of Business Development and Government Relations
Infinia Corporation
www.infiniacorp.com
Currently serving as Infinia Corporation's Vice President of Business Development and Government Relations, Peter Brehm formerly served as CEO of New Century Energy; as Director of Business Development and Acting CFO for FlashFind Corporation, and prior to that as Vice President of Daniel Measurement Services. He also has over 20 years of business development experience at companies including Emerson and Deloitte & Touche.
Infinia is a solar technology company preparing to commercialize its Infinia Solar System, a solar power generation product that converts concentrated solar energy into electricity. The Infinia Solar System couples Infinia's proven free-piston Stirling engine with a dish-style solar concentrator to produce 3kW of grid-quality AC power. Since 1985, Infinia has been delivering super-high reliability, zero-maintenance, free-piston Stirling engines and power systems to commercial companies and government agencies. Infinia is privately held and with significant backing from GLG Partners, Wexford Capital, Vulcan Capital, Khosla Ventures, Idealab, Equus and Power Play Energy. Infinia Corporation is based in Kennewick, Washington, where it conducts all aspects of the company's operations.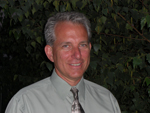 InEnTec
Jeffrey E. Surma, President & CEO
www.inentec.com
Jeffrey E. Surma, president and chief executive officer of InEnTec, holds a B.S. in Chemistry from the University of Minnesota and an M.S. in Chemical Engineering from Montana State University.
In 1985, he joined the Pacific Northwest National Laboratory (PNNL) operated by Battelle and has been involved in several design projects in the area of high level radioactive and hazardous waste treatment. He also managed multi-million dollar projects involving a variety of environmental technologies throughout his career at PNNL. Through these projects, Mr. Surma has been involved in the design of radioactive waste technologies at various U.S. Department of Energy installations. Additionally, he was program manager for the MK-42 Processing Project which involved processing special nuclear materials for the Oak Ridge National Laboratory in Tennessee.
Mr. Surma has received citations for his work including the Pacific Northwest Directors Award for excellence in engineering in 1990 and the R&D 100 Award in 1994, 1995, 1996, and 1998. In addition to his position at Pacific Northwest National Laboratory, he served on staff at MIT's Plasma Fusion Center as a Visiting Engineer. Mr. Surma has authored or presented over 45 technical papers, has been awarded 25 U.S. patents and has managed a broad multi-institution research program investigating DC arc plasma processing of mixed wastes, involving Pacific Northwest National Laboratory, MIT, and industrial partners.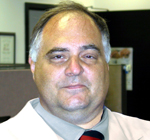 Washington State University Tri-Cities
Bioproducts, Sciences, and Engineering Laboratory
Keith Thomsen
www.tricity.wsu.edu/bsel
Keith Thomsen is a civil and environmental engineer with over 25 years of international experience in environmental management. He has worked extensively on using organic solid wastes as a feedstock for renewable energy systems and has been involved as a program and project manager on the design, construction and startup of these types of facilities. Prior to joining WSU's Center for Bioproducts and Bioenergy, he was the President of BioContractors, Inc., a firm specializing in the use of organic wastes as feedstocks for renewable fuel and sustainable energy production. He has directed and managed well over 100 projects throughout the United States and internationally. His current research work focuses on the use of lignocellulosic organic solid wastes as feedstocks for bioethanol production.