Staff information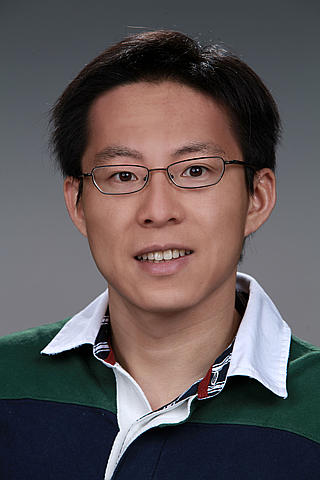 Yang Gao
Advanced Study & Development
Post Doctorate RA B
Pacific Northwest National Laboratory
PO Box 999
MSIN: K9-24
Richland, WA 99352
Send Email
Biography
Dr. Gao has been recently working on using CMIP5 global climate models and a high resolution regional climate model to improve understanding of climate change impacts on extreme events. He has extensive experience in evaluating the extreme weather events, such as floods, droughts, heat waves and cold air outbreaks, using CMIP5 and regional climate model results.
Dr. Gao has developed expertise in global and regional climate modeling. He developed dynamical downscaling techniques to link global models (CESM) and two regional models: the Weather Research and Forecasting (WRF) Model and the Community Multiscale Air Quality Modeling System (CMAQ). These results showed significant improvement of predicting extreme weather events by using a high resolution downscaling results. His research on extreme weather events using high resolution regional model WRF has been featured in Science daily, Environmental Research Web and more than 30 public media.
Research Interests
Regional climate and chemistry modeling
Extreme weather events
Climate impact on air quality and public health
Education and Credentials
Ph.D., Civil Engineering, University of Tennessee, Knoxville, 2012
M.S., Environmental Engineering, Tsinghua University, China, 2008.
B.S., Environmental Engineering, Jilin Institute of Chemical Technology, China, 2006.
Affiliations and Professional Service
Member of American Geophysical Union (AGU)
Sigma Xi
Awards and Recognitions
Air & Waste Management Association – Southern Section Scholarship(2010,2011)
Supplemental College of Engineering Fellowship, University of Tennessee, 2009
PNNL Publications
2016
Hagos SM, LYR Leung,

JH Yoon

, J Lu, and Y Gao. 2016.

"A Projection of Changes in Landfilling Atmospheric River Frequency and Extreme Precipitation over Western North America from the Large Ensemble CESM Simulations."

Geophysical Research Letters

43

(3):1357-1363.

doi:10.1002/2015GL067392
2015
Gao Y

, J Lu, LYR Leung, Q Yang, SM Hagos, and Y Qian. 2015.

"Dynamical and thermodynamical modulations of future changes in landfalling atmospheric rivers over North America."

Geophysical Research Letters

42

(17):7179-7186.

doi:10.1002/2015GL065435

Gao Y

, LYR Leung, J Lu, and G Masato. 2015.

"Persistent Cold Air Outbreaks over North America in a Warming Climate."

Environmental Research Letters

10

(4):Article No. 044001.

doi:10.1088/1748-9326/10/4/044001

Kim YM, Y Zhou,

Y Gao

, JS Fu, B Johnson, C Huang, and Y Liu. 2015.

"Spatially Resolved Estimation of Ozone-related Mortality in the United States under Two Representative Concentration Pathways (RCPs) and their Uncertainty."

Climatic Change

128

(1-2):71-84.

doi:10.1007/s10584-014-1290-1

Sun J, JS Fu, K Huang, and

Y Gao

. 2015.

"Estimation of Future PM2.5- and Ozone-related Mortality over the Continental United States in a Changing Climate: An application of High-resolution Dynamical Downscaling Technique."

Journal of the Air and Waste Management Association

65

(5):611-623.

doi:10.1080/10962247.2015.1033068

Wong D, CE Yang, JS Fu, K Wong, and

Y Gao

. 2015.

"An Approach to Enhance pnetCDF Performance in Environmental Modeling Applications."

Geoscientific Model Development

8

(4):1033-1046.

doi:10.5194/gmd-8-1033-2015
2014
Gao Y

, LYR Leung, J Lu, Y Liu, M Huang, and Y Qian. 2014.

"Robust Spring Drying in the Southwestern U.S. and Seasonal Migration of Wet/Dry Patterns in a Warmer Climate ."

Geophysical Research Letters

41

:1745-1751.

doi:10.1002/2014GL059562

Dong X, J Li, JS Fu,

Y Gao

, K Huang, and G Zhuang. 2014.

"Inorganic aerosols responses to emission changes in Yangtze River Delta, China."

Science of the Total Environment

481

:522–532.

doi:10.1016/j.scitotenv.2014.02.076

Hodges M, J Belle, E Carlton, S Liang, H Li, W Luo, MC Freeman, Y Liu,

Y Gao

, J Hess, and JV Remais. 2014.

"Delays in Reducing Waterborne and Water-related Infectious Diseases in China under Climate Change."

Nature Climate Change

4

(12):1109–1115.

doi:10.1038/nclimate2428

Huang K, JS Fu,

Y Gao

, X Dong, G Zhuang, and Y Lin. 2014.

"Role of Sectoral and Multi-pollutant Emission Control Strategies in Improving Atmospheric Visibility in the Yangtze River Delta, China."

Environmental Pollution

184

:426-434.

doi:10.1016/j.envpol.2013.09.029

Wu J, Y Zhou,

Y Gao

, JS Fu, B Johnson, C Huang, YM Kim, and Y Liu. 2014.

"Estimation and Uncertainty Analysis of Impacts of Future Heat Waves on Mortality in the Eastern United States."

Environmental Health Perspectives

122

(1):10-16.

doi:10.1289/ehp.1306670
2013
Gao Y

, JS Fu, JB Drake, JF Lamarque, and Y Liu. 2013.

"The Impact of Emission and Climate Change on Ozone in the United States under Representative Concentration Pathways (RCPs)."

Atmospheric Chemistry and Physics

13

(18):9607-9621.

doi:doi:10.5194/acp-13-9607-2013

Dong X,

Y Gao

, JS Fu, J Li, K Huang, G Zhuang, and Y Zhou. 2013.

"Probe into Gaseous Pollution and Assessment of Air Quality Benefit under Sector Dependent Emission Control Strategies over Megacities in Yangtze River Delta, China."

Atmospheric Environment

79

:841-852.

doi:10.1016/j.atmosenv.2013.07.041