Staff information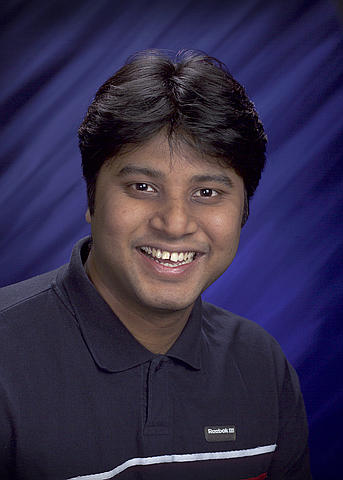 Sutanay Choudhury
Data Sciences
Scientist
Pacific Northwest National Laboratory
PO Box 999
MSIN: J4-33
Richland, WA 99352
Send Email
Biography
Sutanay Choudhury is a Data Scientist in the Computational Science and Mathematics Division at the Pacific Northwest National Laboratory (PNNL).
Research Interests
Graph databases, Streaming Algorithms, Text Analytics
Education and Credentials
Ph.D, Computer Science, "Subgraph Search on Dynamic Graphs", Washington State University, USA (http://goo.gl/1kd8zR)
M.S., Electrical Engineering, Colorado State University, USA
B.E., Electrical Engineering, Jadavpur University, India
Awards and Recognitions
Outstanding Graduate Student Award, School of Electrical Engineering and Computer Science, Washington State University 2014
PNNL Publications
2015
2014
2013
2012
2011
2010
2009
2007
Choudhury S

, and V Chandrasekar. 2007.

"Wideband Reception and Processing for Dual-Polarization Radars with Dual Transmitters."

Journal of Atmospheric and Oceanic Technology

24

(1):95-101.
Selected Publications
2008
An open source implementation of

PakBus™

protocol. S. Choudhury and M. Macduff, "Linux based software for data collection from Campbell Data Loggers" - Invention Report, 15895-E, 2008.