Staff information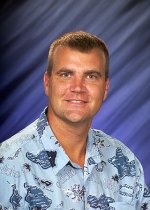 Todd Halter

Scientist
Pacific Northwest National Laboratory
PO Box 999
MSIN: K7-90
Richland, WA 99352
Send Email
Biography
Research Interests
Education and Credentials
Affiliations and Professional Service
Awards and Recognitions
PNNL Publications
2012
2011
2010
2009
Selected Publications
1996
Narbutovskih SM, W Daily, AL Ramirez, TD Halter, and MD Sweeney. 1996. "Electrical Resistivity Tomography at the DOE Hanford Site." In Proceedings of the Symposium on the Application of Geophysics to Engineering and Environmental Problems. Environmental and Engineering Geophysical Society, Wheat Ridge, Colorado, p 773. Abstract available from DOE Technology Information Exchange Workshop, Santa Fe, New Mexico.
1993
Burrill DR and TD Halter. 1993. "Prototyping in Windows, Using Off-The-Shelf Software for a 'LIMS' Application." Association for Energy Systems, Operations, and Programming, Seattle, October 27-29.

Troyer GL, TD Halter, RS Addleman, and JD Criddle. 1993. "A Synthetic Alpha Energy Spectra Source for Testing Continuous Air Monitors."
Health Physics Society Annual Meeting, Atlanta, Georgia, July 11-15.
1988
Marx M, M Harper, and T Halter. 1988. Introduction to Quantitative Modeling of Fire Fighting Foam (manual).